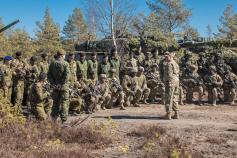 Commanders of the Finnish Army and the US Army Europe and the senior national representative of the Norwegian detachment met journalists on Friday May 5th.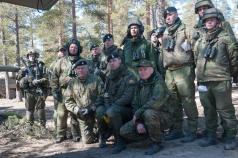 The Commander of the Finnish Defence Forces General Jarmo Lindberg inspected the Finnish Army Mechanized Arrow 17 exercise and its units on Thursday May 4th.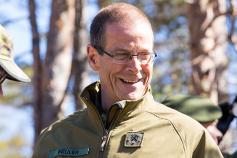 Invited by the Finnish Army Commander, Lieutenant General Seppo Toivonen, The Commander of the Royal Netherlands Army, Lieutenant General Leo Beulen visited exercise Arrow 17 in Niinisalo 3rd May. Before the exercise, Lt Gen Beulen also visited Kaarti Jaeger Regiment in Helsinki, where he was able to follow the training of Finnish conscripts.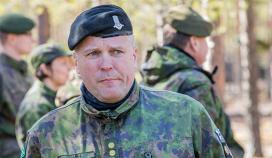 The objective of the exercise is to enhance interoperability and capability of mechanized units in offensive combat. For the first time the troops of Armoured Brigade are using the most modern armoured vehicles of the Finnish Army.