Finnish Defence Forces' Summer Tour 2019 in Oulu
Arriving in Oulu on 27 June 2019
oulu
Summer tour 2019
thursday 27 June, 16 o' clock onwards
Oulu town square
Soloists Viljami Holopainen and Ilari Kaipainen, as well as Adi L Hasla
Arriving in Oulu on 27 June 2019, the Finnish Defence Forces' Summer Tour will feature a programme that includes equipment display and a concert by the Lapland Military Band at the Oulu town square starting at 16:00 onwards.
The venue will also sport a stand of the North Ostrobothnia and Kainuu Regional Office as well as a sales point of the Soldiers' Home Canteen selling a selection of tasty doughnuts and refreshments.
The concert will start at 18:00 to continue until around 21:00.
The concert will begin with the Big Band of the Lapland Military Band performing Toto's songs with Viljami Holopainen and Ilari Kaipainen as its soloists, both of whom undertook their military service in the Finnish Defence Forces' Conscript Band.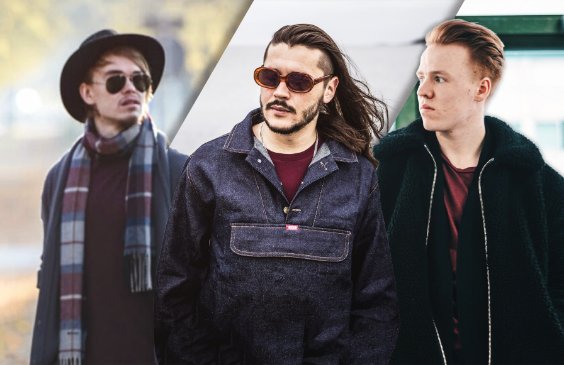 In addition, the Navy Band's Combo will also work with Rapper Adi L Hasla for the first time. Arranged for a big orchestra, the artist's music will now get a brand new sound.
This will be followed by the Show Band of the Finnish Defence Forces' Conscript Band offering an unforgettable collection of hits that will include, apart from the famous classics, also top hits from the present-day playlists.
---
Event schedule:
| | |
| --- | --- |
| Equipment display | starting at 16:00 |
| Concert | starting at 18:00 |
Address: Oulu, Oulu town square
Artists: Viljami Holopainen, Ilari Kaipainen and Finnish Defence Forces' Conscript Band Show Band as well as Adi L Hasla
The event will be free of charge. Welcome!
Information on the Summer Tour is available online at
puolustusvoimat.fi/kesakiertue
Follow us on social media #pvkesäkiertue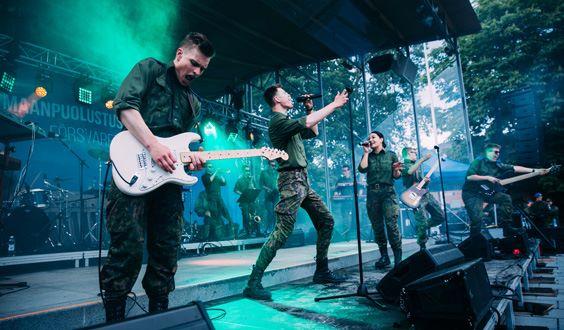 Target groups: citizens
---