Pori Brigade's military oath and affirmation ceremonies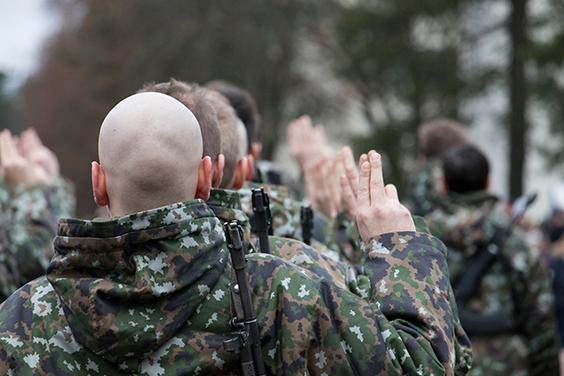 Due to the exceptional arrangements related to conscript training, January 2022 contingent of the Pori Brigade will have their military oath and affirmation giving ceremonies organized without audience however these events can be followed online.
Schedule for the ceremonies:
10.2.2022 Säkylä

at 10:00 Southwest Logistics Battalion
at 12:00 Satakunta Jaeger Battalion
at 14:00 Satakunta Engineer and Signal Battallion


11.2.2022 Niinisalo

kello 10.00 Pohjanmaa Jaeger Battalion and Satakunta Artillery Regiment
Pictures from the events will be published in Pori Brigade's Facebook page.
Military oath and affirmation giving ceremonies will be live-streamed and the links to the streams can be found from the page linked below.
Military oath and affirmation ceremonies of the January 2022 contingent
Target groups: media, citizens
---