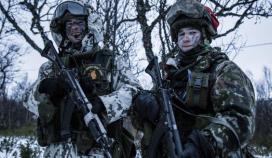 Undertaking training in the Finnish Rapid Deployment Force, the jaeger company demonstrates versatile capability to conduct versatile missions also independently. Yet, while winter conditions prevail, sustaining combat capability presupposes that both each individual soldier and the unit as a whole remain equally committed.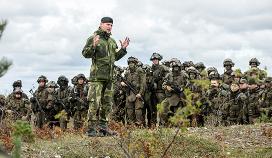 The Finnish Defence Forces cooperates closely with the Swedish Armed Forces. This bilateral defence cooperation is beeing built on mutual trust and aims at strengthening security and safety of the Baltic Sea region as well as the defence of Finland and Sweden.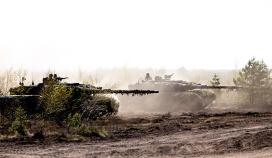 Mechanised units sport demanding training objectives. One of these involves cooperating with an international training exercise detachment. Overall, international training exercise cooperation results in significant benefits affecting competence proficiency both at the level of individual soldiers and that of the training exercise troops.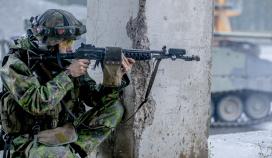 The Defence Forces' main exercise Uusimaa will be held in southern Finland from 27 November to 4 December 2017. The objective is to train defending the capital city area and coast in a rapidly escalating situation together with the other authorities.