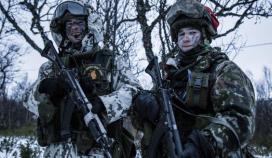 Undertaking training in the Finnish Rapid Deployment Force, the jaeger company demonstrates versatile capability to conduct versatile missions also independently. Yet, while winter conditions prevail, sustaining combat capability presupposes that both each individual soldier and the unit as a whole remain equally committed.
The readiness unit suits optimally for those who are looking forward to quick tempo and versatile situations with physically demanding missions while undertaking conscript service!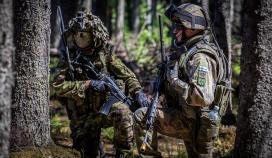 Finnish combat engineers participate in the training exercise Saber Strike 18 in Estonia this June. As Finnish special expertise, competence and equipment raise interest in international cooperating partners, Finnish detachments continue to be invited to partake in international training exercises.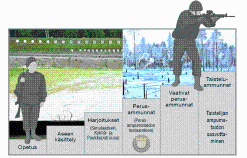 The marksmanship training given in the Karelia Brigade is organised according to the training regulations of the Finnish Defence Forces. Weapon and marksmanship training is directed by the regulations of the Defence Command Training Division that defines common training given to all conscripts. The regulation includes training period (basic training, special capabilities training period and unit training) specific goals, core aims and number of hours reserved for weapon and marksmanship training.