The Guard Jaeger Regiment will organise the 58th Open Nordic Military Pentathlon Championships in Helsinki 24-28 June 2019.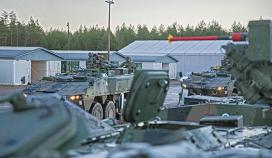 On a regular basis, the Finnish Rapid Deployment Force trained by the Pori Brigade participates in international exercises organized abroad. This in turn enables enhancing forces' cooperation capability and implementing international crisis management tasks as well as developing Finnish soldiers' capability to provide and receive assistance in case of crisis.
Organising Finnish Rapid Deployment Force (FRDF) training for conscripts, the Pori Brigade ensures that everyone who has undertaken the FRDF training is offered an opportunity to attend an international exercise either in Finland or abroad. This particular exercise Kevadtorm 2017 in Estonia has enabled a Leguan bridge-laying vehicle section of Finnish reservists to train in a multinational operating environment.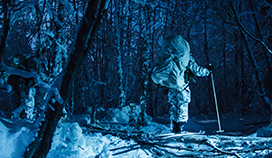 The Jaeger Brigade's vision is that in 2020 it is an internationally known and respected centre of excellence for Arctic training.