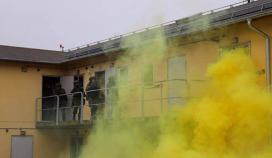 The Swedish Army's Combat Training Centre for Military Operations on Urban Terrain in Kvarn, Sweden, provides excellent training facilities for sustaining and developing our army land combat effectiveness in a built-up area.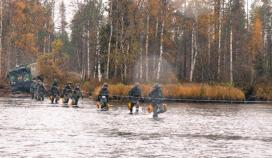 Early September, the Jaeger Brigade began training combat engineer troops in the Lapland Jaeger Battalion in Sodankylä. The Jaeger Brigade provided this training previously in 1996.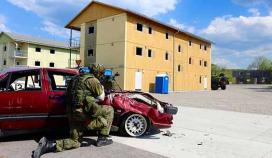 The Kvarn 19 Exercise to be led by the Guard Jaeger Regiment will be carried out in Sweden from 12 to 20 October 2019. Around 200 persons, including conscripts and regular personnel will participate in the exercise. The main objective of the exercise is to improve the readiness and capability of the Guard Jaeger Regiment's readiness unit and urban jaegers for conducting demanding combat operations in built-up areas.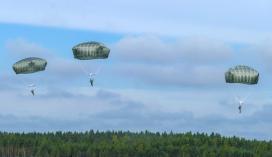 Paratroopers' parachute jump training requires a lot from the trainees. Apart from completing safe and secure descents, this physically and mentally demanding training phase also involves making the soldiers increasingly fit and strengthening the troops' team spirit.