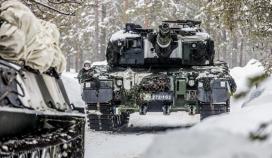 On 9-19 March 2020, the Finnish Army will participate in the winter exercise Cold Response 2020 led by the Norwegian Armed Forces in the region of Troms in Northern Norway. Participation in the exercise enhances Finnish Army troop capability, execution capability and readiness in operating in arctic and multinational operating domains.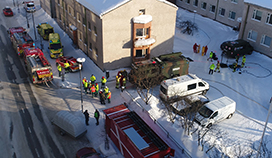 On 24-28 February 2020, the Jaeger Brigade and other authorities in the Lapland region will continue training practical interoperability in inter-authority situations in the local defence exercise Lappi 20 in the region of Sodankylä–Kittilä–Rovaniemi.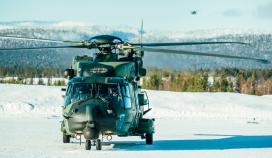 From 24 February 2020 onwards, the Utti Jaeger Regiment organises a multinational winter exercise, the exercise Northern Griffin 20 in Northern Finland. Exercise activity takes place across the area of the Lapland region.
An integral part of the Finnish Defence Forces' training exercise activities, combined exercise activities advance honing, verifying and validating leaders' and troops' competence proficiency and capability in measures relating to Finland's national defence and multinational crisis management as well as providing and receiving international assistance. Now what does this armoured troops' international interoperable cooperating denote and what is its significance?