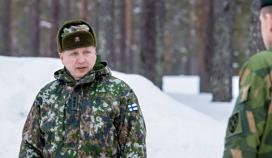 Commander of the Finnish Army, Lieutenant General Petri Hulkko inspected the Finnish exercise troops participating in the exercise Northern Wind 2019 in Northern Sweden from 18 to 20 March 2019. The exercise organised in Norrbotten is so far the most substantial bilateral training exercise of the Finnish and Swedish Armies.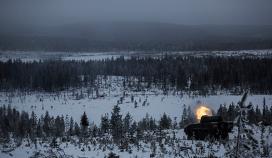 Army Combined Fires Exercise 2016 is over on 25 November at the Rovajärvi firing range.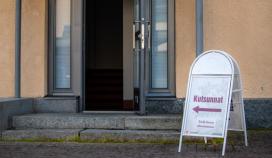 In Finland, the call-up event tends to mark the first time that young people establish contact with the Defence Forces and familiarise with the notion of liability for military service. And it is in the call-up event that young people also look for answers to questions raised by narratives related by family members and friends.
International training as part of its daily procedures, the Finnish Defence Forces arranges for and participates in international training exercises on a regular basis a number of times a year both in Finland and abroad. Apart from offering training opportunities for the participating exercise troops, the planning and training abroad facilitate developing the planning processes involved as well. In fact, as regards participating in international training exercises and providing and receiving international assistance, logistics' preparations form one of the focal points of training.