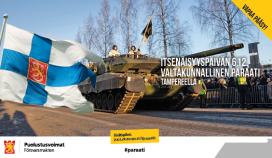 This year's national independence day parade will be organised in Tampere. The review of troops will take place at Ratina Stadium and the pass-in-review on Tampereen valtatie. The venue will also include familiarisation with a versatile equipment display of the Finnish Defence Forces in Ratinanniemi.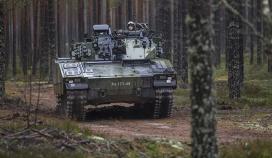 Organised in the region of Southeast Finland from 27 November to 4 December 2019, the Finnish Defence Forces' main exercise Kaakko 19 aims to train utilising the Finnish Defence Forces' joint operating capabilities with the Finnish Border Guard and readiness in responding in rapidly evolving situations in the area of Southeast Finland.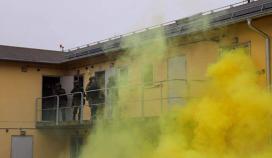 The Swedish Army's Combat Training Centre for Military Operations on Urban Terrain in Kvarn, Sweden, provides excellent training facilities for sustaining and developing our army land combat effectiveness in a built-up area.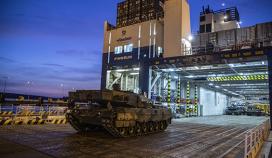 The Finnish Defence Forces has received the total delivery of the Main Battle Tank Leopard 2A6.