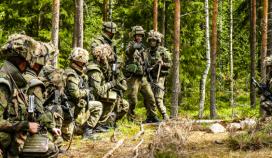 The reserve officer training provided by the Army is being reformed as a part of the Training 2020 Programme. The work for modernising the course started in the Reserve Officer School in spring 2018. The first single experiments were piloted in winter 2018-2019 on Reserve Officer Course 253. The ongoing Reserve Officer Course 254 is impacted by the reform the strongest, because the training in its new form is now being piloted.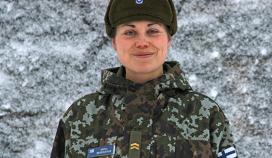 2016 was a record year in terms of women applying for voluntary military service: an astonishing 842 women applied. It is almost 50 women more than the previous applicant record during the 20 year history of women's voluntary military service.
Celebrating its bicentenary this year, the Guards Band will organise, among others, a festival weekend that takes place in Helsinki in June. Over the course of this weekend, music will play at market squares, on the ferry, in the parks, and even in a sauna. Also the Summer Tour of the Finnish Defence Forces' will be performing in Suomenlinna.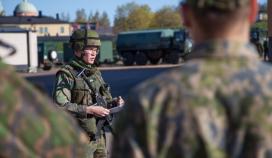 Officer Candidate Markus Lautala's conscript service is coming to an end soon. He has served in Hamina for 347 days. Lautala hoped to meet challenging tasks while in the Army and managed to apply for those challenging tasks. Today, he musters out from service, solid trust in the skills and abilities that he leaned during his conscript service. He is aiming for a military career.