Ruska 23 exercise ends today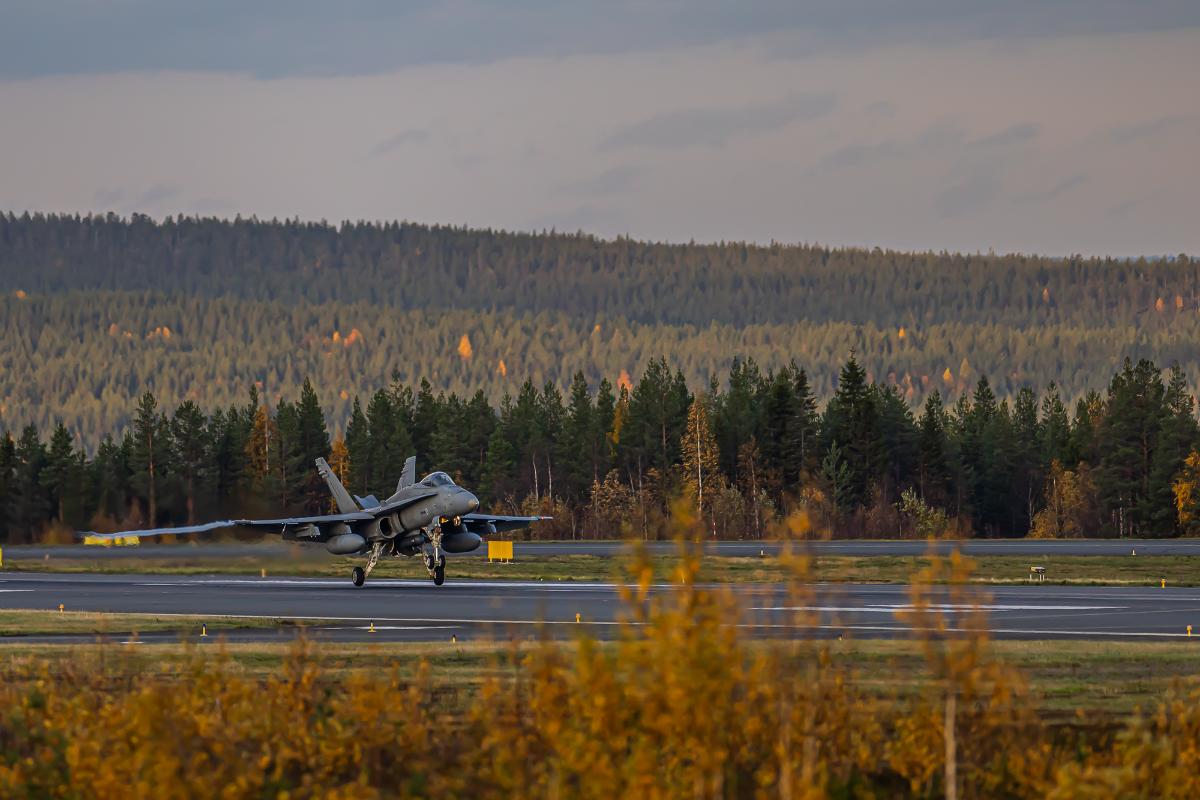 The Finnish Air Force's main military exercise will end today. The exercise that gathered all Finnish Air Force units and participants from partnering and allied countries, involved some 60 aircraft and 4,500 soldiers in total. The air activities will end no later than 3 PM.
At the core of the exercise was the implementation of complex air operations around the clock. One focus was also the utilisation of the distributed base network. The Finnish Air Force's dispersed and mobile operational concept is made possible by competent and motivated personnel, in other words cadre, conscripts and reservists. About 2,600 reservists participated in the exercise.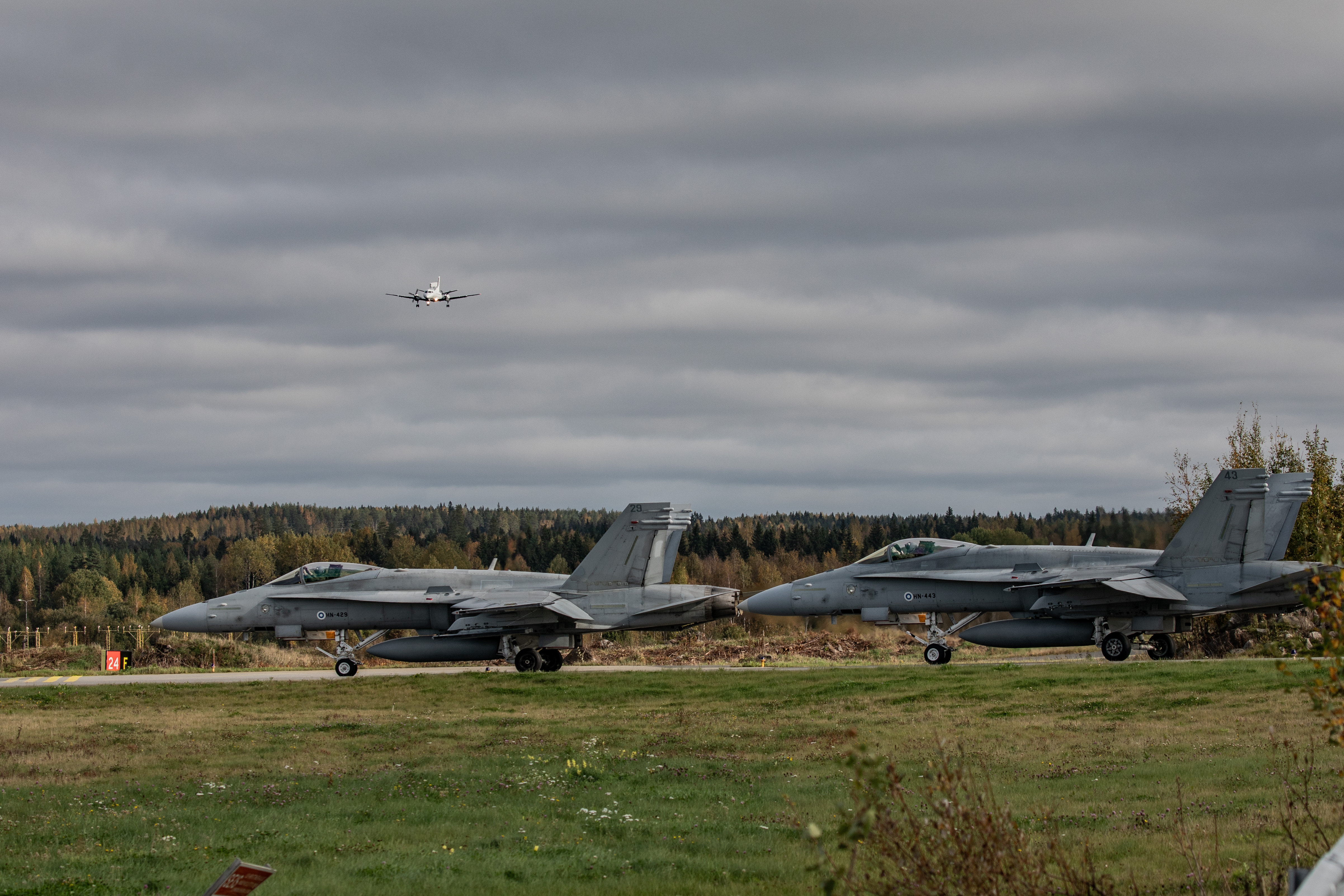 Photo: The Finnish Defence Forces / Combat Camera
The exercise was also an opportunity to deepen cooperation with Finland's partner countries and allies. Some ten foreign fighters participated in the exercise. Swedish JAS 39 Gripen multirole fighters operated from Pirkkala Air Base and from Kallax, Sweden. The British F-35 fighters participated in the exercise from the aircraft carrier Queen Elizabeth. The exercise deepened cooperation between the countries in both air and base operations.
– Ruska 23 was an excellent demonstration of the Air Force's high readiness and modern capabilities, a showcase of what the Finnish Air Force can do. The troops were able to train, among other things, flight missions and line maintenance of the F/A-18 Hornet fighters, says the Exercise Director, Colonel Karri Heikinheimo.
– What a great bunch – thanks everyone, sums up Colonel Heikinheimo.