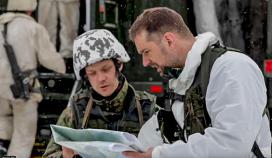 In Western armed forces, the interoperability of command and control processes and systems making joint operations possible has long been a central requirement for all development work. But technical systems keep being developed at a rapid pace, and operational procedures have to be reassessed and fine tuned constantly. Events such as Bold Quest provide an excellent opportunity for this.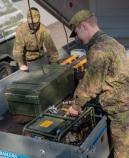 The exercise Kevadtorm 19 will bring to Estonia an altogether 41-person strong Finnish exercise contingent from the Kainuu Brigade, Karelia Brigade and Pori Brigade. This detachment will feature a combat engineer intelligence platoon comprising conscripts central to the exercise activities. As the conscripts to participate in the exercise Kevadtorm, Spring Storm, represent versatile training backgrounds, they undertook preparatory connectivity integration training for coordinating procedures for interoperable cooperating in the Säkylä garrison area right before departing for Estonia.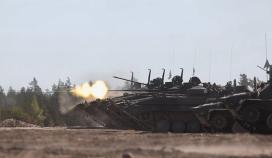 The Armoured Brigade will lead the Finnish Army's mechanised exercise Arrow 19 organised in Pohjankangas, Niinisalo, from 6 May to 17 May 2019.
The Finnish Army will participate in the verification and testing event of Bold Quest 19.1 as part of its set training exercise activities. The Army Academy's live-firing exercise will be organised in Rovajärvi from 30 April to 24 May 2019, and the Jaeger Brigade's field exercise will be organised in Sodankylä from 11 to 25 May 2019. During the Bold Quest 19.1 event, the Operations Centre of the C5 systems branch will operate in Riihimäki.