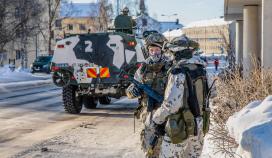 The Finnish Army will conduct training in local defence tasks and missions in Kymenlaakso, Lapland, Pirkanmaa, North Ostrobothnia, Satakunta, Uusimaa and Southwest Finland from 25 February to 8 March 2019. Altogether, approximately 3,400 conscripts, reservists and service personnel as well as some 500 vehicles will undertake training in total. Focusing on challenging surveillance and protection tasks and missions, the local defence exercises will also involve practicing interauthority executive assistance.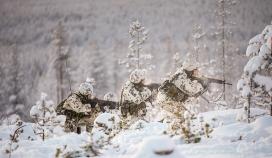 Finland will participate in the exercise Northern Wind 2019 organised by the Swedish Army in Norrbotten, Northern Sweden, from 18 to 27 March 2019. Altogether over 1,500 soldiers and 500 vehicles will partake in the exercise from Finland. A planned part of the development of defence cooperation between Finland and Sweden, Northern Wind 2019 will be the most substantial exercise conducted between the armies so far.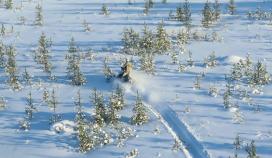 An annual winter training exercise of the Utti Jaeger Regiment, the exercise Northern Griffin 18 will start in Lapland on 5 February 2018. This year the exercise will be organized in two parts, with the first one taking place from 5 to 16 February and the second one from 26 February to 23 March 2018.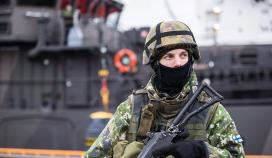 The main exercise of the Finnish Defence Forces', the Uusimaa 17 exercise involves putting to test the sustained military capability and readiness of ground, maritime and air defence components in the capital region in a setting of rapidly developing situations in close cooperation with other authorities, as would be the case in a real-life situation as well.