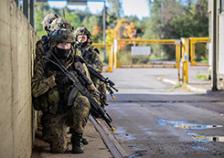 Exercise Saber 19, led by the Guard Jaeger Regiment, is held in the Uusimaa region. The exercise is the final exercise of the conscripts who began their military service in January and are serving in rank-and-file duties, and for those conscript leaders, high-level readiness unit members and military drivers who began their service in July. Also participating in the exercise, is a light infantry unit of approximately 120 soldiers from the United Kingdom. The bilateral cooperation exercise UWFEX19 (Urban warfare exercise) is part of the common training agreed upon by the Finnish and British Armies.
The Finnish Army will participate in the verification and testing event of Bold Quest 19.1 as part of its set training exercise activities. The Army Academy's live-firing exercise will be organised in Rovajärvi from 30 April to 24 May 2019, and the Jaeger Brigade's field exercise will be organised in Sodankylä from 11 to 25 May 2019. During the Bold Quest 19.1 event, the Operations Centre of the C5 systems branch will operate in Riihimäki.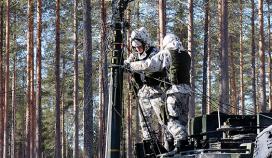 Bold Quest 19.1, which will be hosted by Finland, will provide the Finnish Army with an excellent opportunity to develop its own command system. For the first time, the Finnish Army will carry out extensive tests with its command system in a multinational environment to determine its suitability for forming and sharing the battlefield situation picture supporting decision-making.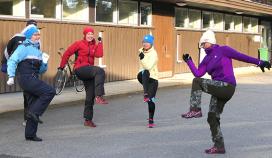 In present-day working environments that may occasionally be hectic and quick-tempoed, the ability to cope with work becomes increasingly important. As part of individuals' well-being, the notion of performance capability remains vital.