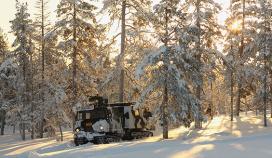 The European Commission has granted funding for the development of innovative future vehicle solutions by the Armies of nine European Union nations. In Finland, the funding is used for developing arctic mobility by a project that seeks a replacement vehicle solution for the ageing and soon decommissioned all-terrain carrier fleet.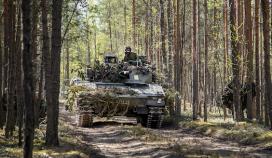 On 22.6.2021, Minister of Defence Antti Kaikkonen authorized the Defence Forces Logistics Command to procure a mid-life upgrade for the Army's infantry fighting vehicle CV9030 fleet. The procurement will ensure the availability and extend the life cycle of the infantry fighting vehicles to the 2030s.
The Finnish Army will hold a bilateral training exercise together with the Norwegian Armed Forces in Lapland on 14-24 June 2021. The exercise activity will take place both in Finland and in Norway.
The Utti Jaeger Regiment will organise a bilateral training exercise with the United States' Special Operations Forces on 14-20 June 2021. The exercise will include helicopter activity.