First BONUS firing in Finland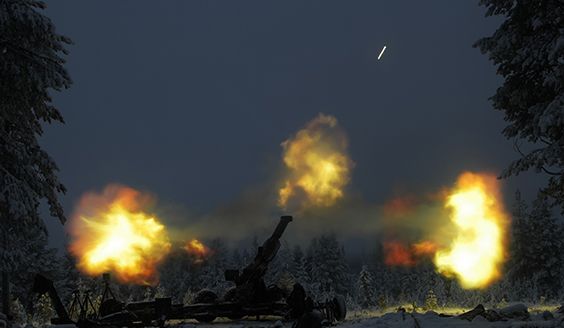 In 2014 Finland's Ministry of Defence authorized the Army to acquire 155 mm BONUS Mk II munitions that search for armored vehicles. The first BONUS rounds were fired at the beginning of this week in Rovajärvi.
The cold wind blew at Rovajärvi firing range on Wednesday morning as the guncrew prepared for the day's firings. The regular personnel of the Karelia Brigade and Artillery School had the honor to fire the first rounds of BONUS in Finland ever, they had all eyes on the task. The cold and snowy weather did not disturb.
On the contrary, "The challenging winter environment is only an advantage, now we can demonstrate that the munitions work well also in Finland", Artillery Inspector, Colonel Pasi Pasivirta mentioned.
New capabilities for the Army
The headliner of the day, BONUS Mk II is a 155mm artillery-fired munition searching for armored targets. It contains two top-attack sensor-fused munitions. Once fired, the BONUS releases its 2 IR-guided munitions which start to search for potential targets. The maximum range of BONUS is 35 km.
Colonel Pasivirta expressed his satisfaction towards the acquisition.
- With this acquisition our artillery now has the capability to affect armored targets. In other words, we can fire the kind of munition that can destroy armored vehicles.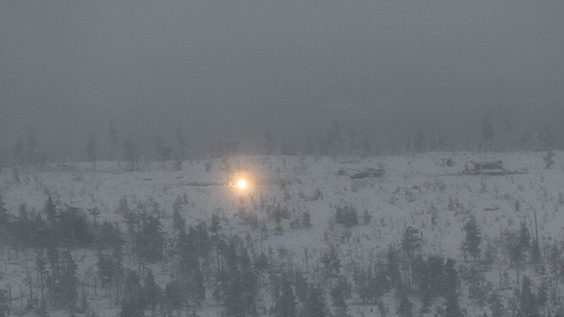 As the operational capability of the Army consists of the interoperability of the army branches, developing material capabilities comprehensively is important.
- The combined fires have been developed in a way that all the Army fires elements have been equally enhanced. Thus we have improved our strike capabilities.
At the BONUS firing, real tanks were used as the targets. The visibility was not completely clear from the forward observer position, however, they hit their targets and their results could be seen from afar.
- The firing went according to the plan, no surprises, smiled Colonel Pasivirta.