Exercise Parola 22 Improves Spearhead Capabilities of Engineers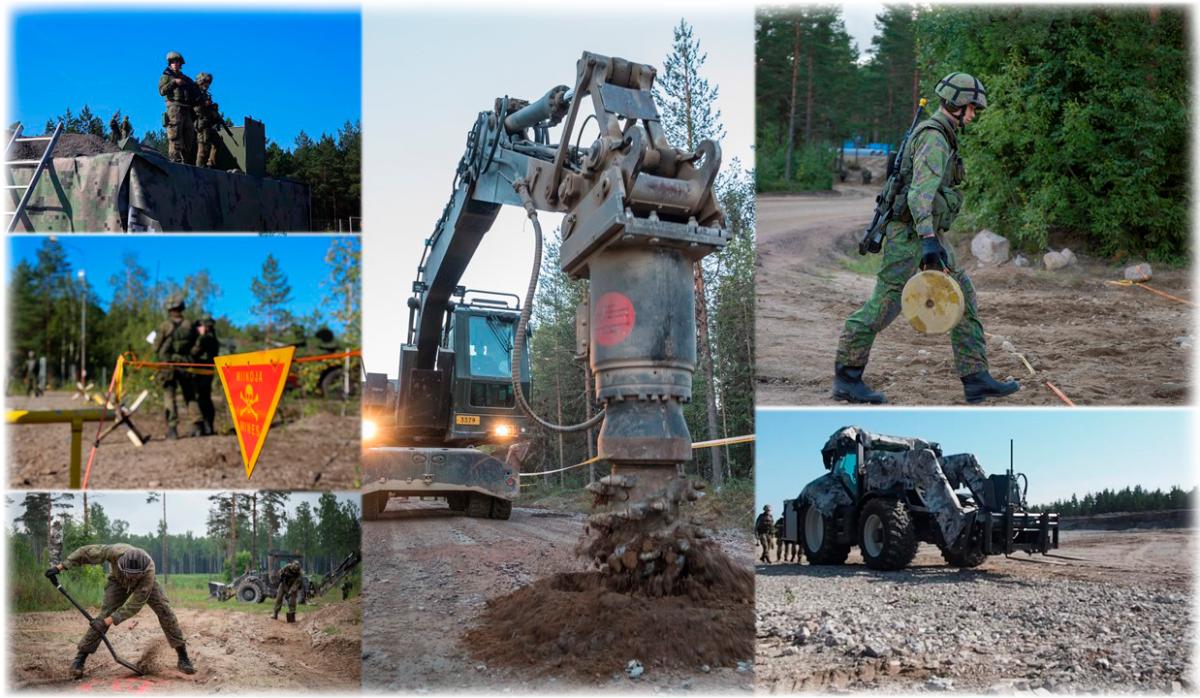 The Army-led Exercise Parola 22 will be organized at Parolannummi and the Hätilä training area 29 August - 2 September 2022.
The exercise is organized together with the Armoured Brigade, Army Academy, Karelia Brigade, Kainuu Brigade and Pori Brigade. In addition to Army units, a detachment from the Air Force will also be participating. The total strength of the exercise will be around 100 persons. The exercise will be led by the Inspector of Engineers, Colonel Jukka Aihtia.
A Defence Forces Rescue Services Exercise (PVPETO22) will be organized in conjunction with Parola 22 at the Ilveskallio training area. 55 persons will be participating in the exercise, and it will be led by Rescue Chief Jukka Hämäläinen.

The exercise objective is to test the mobility and counter mobility capabilities of the Army's Readiness Units' engineers in a rapidly developing scenario. The exercise will showcase Finnish military engineering skills to national and international partners. Civilian partners and partner authorities have been invited to the exercise and during the exercise they will have the opportunity to familiarize themselves with the capabilities of Finnish military engineers and defence industry solutions.

The units will move to the training area on Monday, 29 August and return to their home garrisons during Friday, 2 September. The exercise will cause noise 29 August – 1 September 2022 between 09.00 and 16.00.

Follow the exercise in the Army's social media channels: Facebook, Twitter and Instagram.
twitter.com@Maavoimat
facebook.com/maavoimat
Instagram @maavoimat

The exercise hashtags are #parola22 #pioneeri

Exercise Director: Colonel Jukka Aihtia
Deputy Exercise Director: Major Jaakko Lyytikäinen
Exercise Public Affairs Officer, Jaana Kuusisto, tel. +358 (0) 299 432 784, [email protected]