Finland represents an appreciated partner in international training exercises
International assistance involves training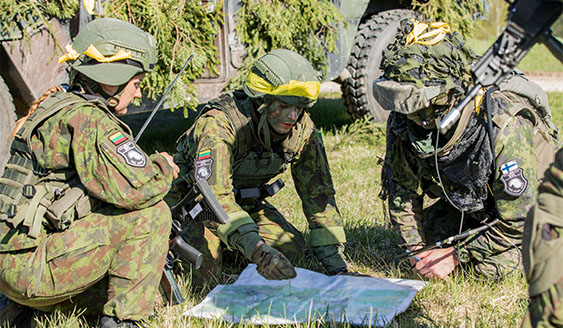 Finland participates in the training exercise Siill 2018 organised in Estonia from 3 to 14 May 2018. The main training exercise in Estonia this year, the exercise is undertaken by a number of international partners and Estonian authorities, such as the Estonian Defence Forces and the volunteer defence association Kaitseliit, Estonian Defence League.
Overall, the training exercise's participants include altogether 250 Finnish personnel, the majority of whom are conscripts from the Finnish Rapid Deployment Force (FRDF) of the Pori Brigade. The participating Finnish Defence Forces' personnel carry out tasks that prepare for staff duties in multinational headquarters.
According to Commander of the Finnish Army, Major General Petri Hulkko, conducting international training develops the readiness and pre-emptive preventive capability of the Finnish Defence Forces in two ways:
-First of all, conducting training enhances the competence and performance capability of the participating troop. When we are able to train in cooperation with others, we get a reference point to validate our own competence, Major General Hulkko explains.
- Furthermore, appearing in cooperation with partner nations and training abroad as well as in international training exercises organised at home all contribute to sustained preventive capability. After all, this is what international training is all about, Major General Hulkko points out.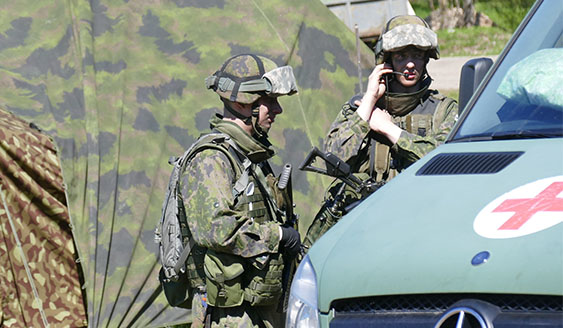 Learning possibilities
The Finnish Defence Forces commits to mutual providing of international assistance between the European Union member nations that marks its current third task, which also obligates to enhancing international interoperability. Undertaking international training exercises enables advancing the relevant capabilities to reach the set proficiency competence level. While training in the exercise Siil 2018, this means, among others, fine-tuning the procedures involved in transportation of military equipment to another European Union member nation's area and becoming well versed in operating as part of an international framework.
In this exercise, the Finnish Rapid Deployment Force (FRDF) conscripts trained by the Pori Brigade form a logistics company and a military engineer company to contribute the type of valuable competence that supports the operating of the other nations' troops.
-The exercise Siil18 offers a good possibility for enhancing the competence of individuals and troops. We partake in demanding international exercises to accumulate ensuing experiences and lessons learned that would otherwise remain unattainable, the Finnish detachment's senior national officer, Lieutenant Colonel Tero Savonen, details.