Operational capability of Urban Jaeger Company tested in KVARN17 exercise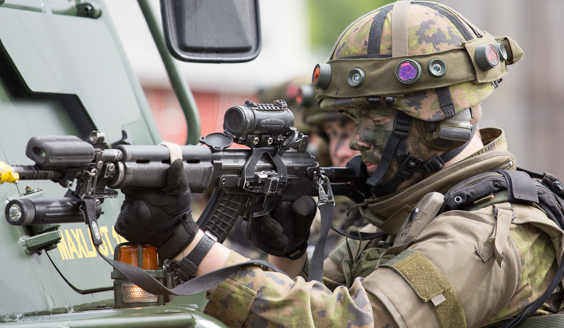 The KVARN17 exercise is the final and most important manoeuvre of the Uusimaa Jaeger Battalion's conscripts.
During the special capabilities training phase, all Guard Jaeger Regiment conscripts are trained for combat in built up areas. Santahamina is a good place for training individual and small unit activities.
During the unit training phase, platoon and company combat is developed through exercises in the Helsinki and Uusimaa area. Earlier, this last and most important manoeuvre has been carried out in the Helsinki area. Now, the Swedish Army's urban warfare training environment enables realistic combat without restrictions.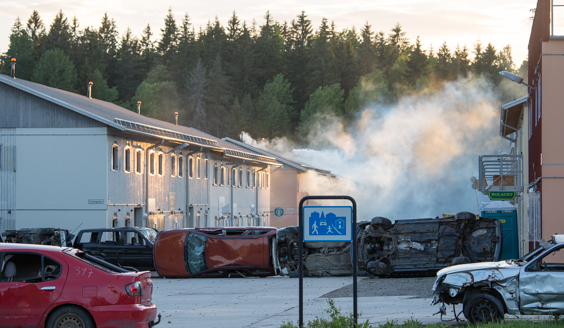 A two-sided simulator system is used in the exercise. The Personnel Detection Device sends information on the soldier's position, simulated weapon effects and engagement of the soldier's weapon. The simulator system communicates with the soldier and makes notification in case of injury or death. Simulated body and head armour reflect a hit and medical status is signalled with sound and light effects.
The Exercise Control Centre receives a situation picture from many sources and can steer combat in a desired direction.
The KVARN17 exercise improves the operational capability of Guard Jaeger Regiment troops in training to defend Helsinki and the Uusimaa region.
More photos on the Army's Facebook page.