The Army`s Chief of Operations inspected the exercise KVARN17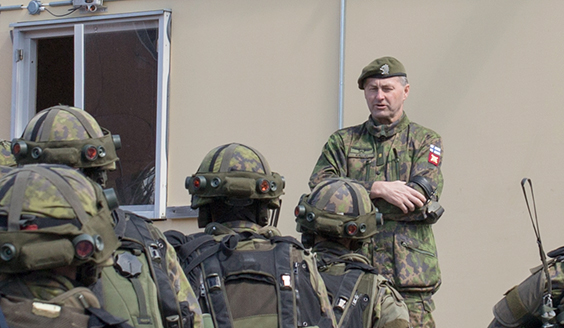 The Army`s Chief of Operations Brigadier General Jari Kallio inspected the exercise KVARN17 between 5-6 June.
Commander of the Guard Jaeger Regiment, Colonel Ahti Kurvinen and The Commendant of the Army Academy, Colonel Asko Muhonen were also part of the Finnish delegation. Commander of the Exercise, Lieutenant Colonel Niko Hölttä hosted the inspection.
The programme of the inspection included presentation about the the Combat Training Centre for Military Operations on Urban Terrain (CTC MOUT) of the Swedish Army and training of the Urban Jaeger Company. The strength of the Urban Jaeger Company participating in the exercise is approximately 300 persons and most of them are conscripts.
Exercise KVARN17 will develop the operational capabilities of urban warfare units to defend Helsinki and the Uusimaa region. The exercise is carried out as part of the bilateral cooperation between the Finnish and Swedish Armies.