Finnish competence in counter-mobility measures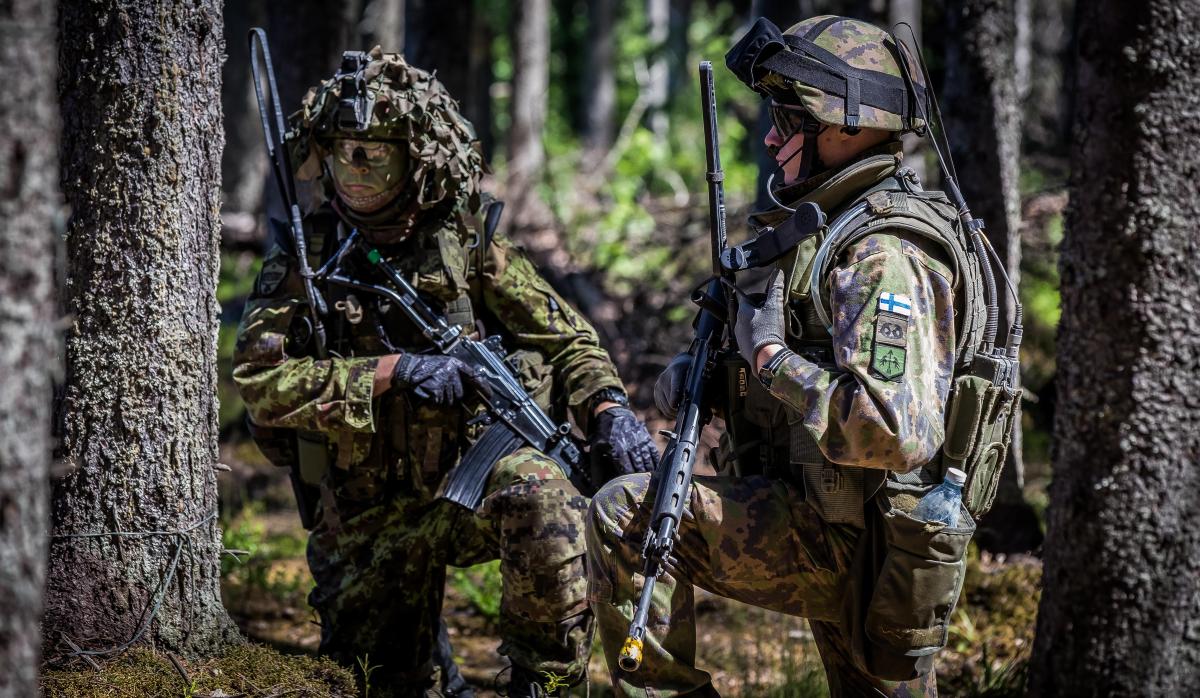 Finnish combat engineers participate in the training exercise Saber Strike 18 in Estonia this June. As Finnish special expertise, competence and equipment raise interest in international cooperating partners, Finnish detachments continue to be invited to partake in international training exercises.
– We sustain specific capabilities that include the type of competence, equipment and operating procedures that attract learners also overseas, Inspector of Military Engineering, Colonel Matti Lampinen explains.
According to Colonel Lampinen, the competence domain that currently interests cooperating partner nations most in terms of learning is that of counter-mobility measures.
– Over the past 15 years, several countries have refrained from training counter-mobility measures in specific. By contrast, we have continued to hone our skills in this area of expertise and now represent one of the key nations in Europe as regards counter-mobility measures, equipment and competence.
– Another strength that we demonstrate in this domain involves our inter-agency cooperation with other authorities and civilian entities. In fact, it would be quite challenging to be able to pinpoint professional armies that compare as concerns the level of strength, depth, and operating readiness sustained.
The training objective in participating in international training exercises equals developing the readiness of the Finnish Defence Forces in providing and receiving international assistance.
– Apart from developing our skills in operating with our partners, we also enhance our tactics, techniques and procedures. In addition, we credibly demonstrate our competence to our partner nations, Colonel Lampinen describes.
In the Finnish Army, international training continues to be on the increase, and military engineers partake in a number of international training exercises on a yearly basis.
– The training exercises are attended by our top specialists in military engineering capability, such as the deployable EOD clearance unit, deployable CBRNe unit, and combat engineers.
At the core of combat
As part of the training exercise Saber Strike 18, the military engineers will be operating at the core of combat demonstrating their versatile competence.
– Our training will involve supporting the combat of a mechanised company. Combat engineers will advance mobility by conducting clearance measures and constructing bridges. Furthermore, we will be enhancing skills in counter-mobility measures in varying phases of combat. On top of all this, military engineers will engage in combat along with the infantry, Colonel Lampinen explains.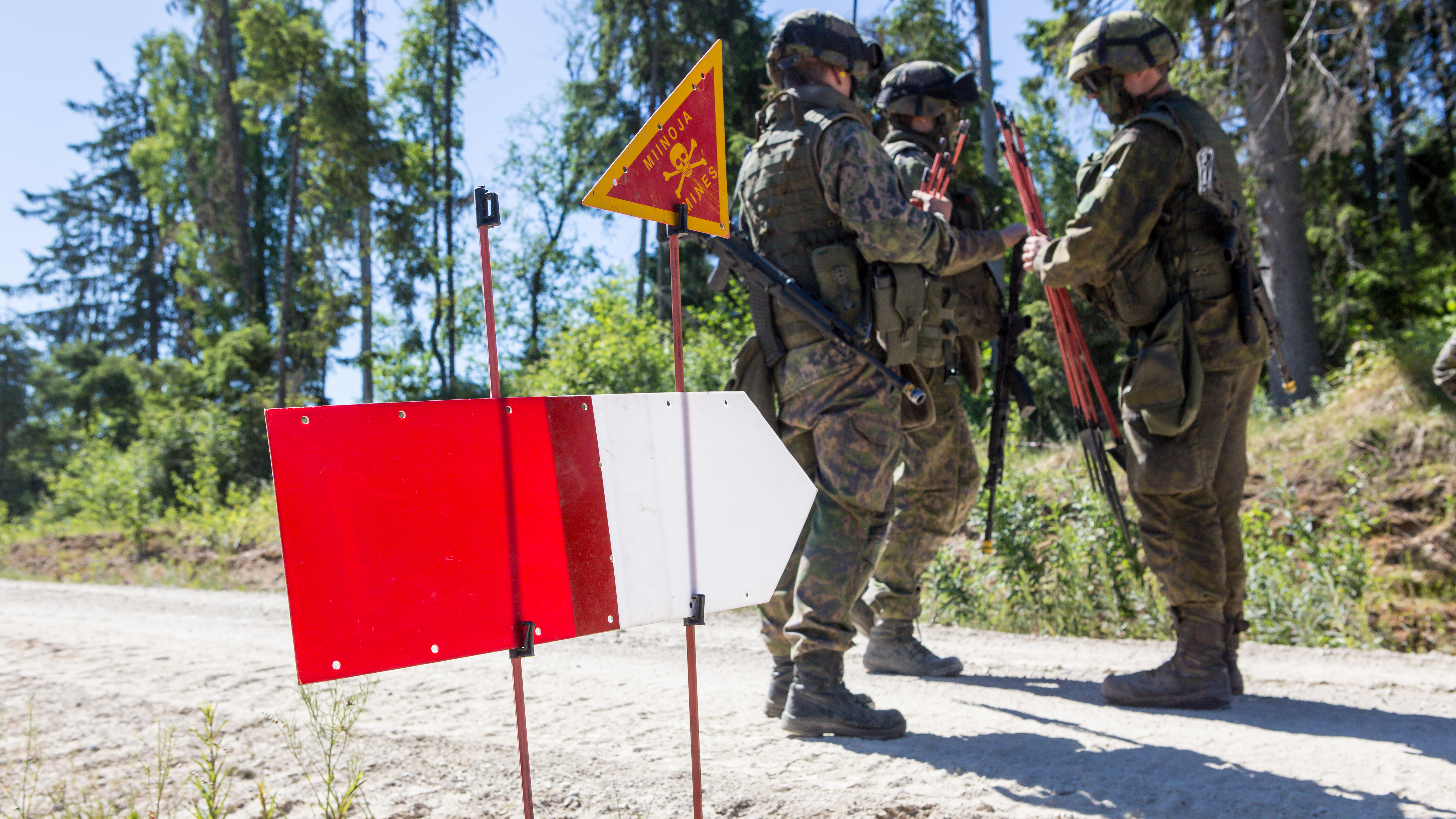 Partaking in training exercises facilitates enhancing the international interoperability of Finnish soldiers and equipment to ensure that the equipment and operating procedures remain internationally compatible.
– This training opportunity offers us invaluable experience concerning our ability to operate jointly with international troops. While training, it is possible that such lessons identified surface that require developing our own operating. Moreover, we will keenly observe the equipment that our partner nations utilise in order to generate ideas for further development of our own materiel and equipment, Colonel Lampinen points out.
– Obviously, the international training exercise platform will operate in English, which, in turn, contributes its own challenges as regards training. This is why both conscripts and personnel will undertake instruction in key terminology of combat engineering in English prior to leaving for the training exercise.
Whereas military engineering units from the Pori Brigade have participated in the earlier Saber Strike training exercises, it will be the military engineering platoon from the Karelia Brigade that partakes in the exercise this time.
– Since the military engineers from the Pori Brigade participated in the main training exercise in Estonia, Siil 18, we will now focus on facilitating the ability of the military engineers from the Karelia Brigade to partake in international training exercises as well.
Counter-mobility measures
Part of overall support fires, counter-mobility measures enhance the terrain's inherent counter-mobility characteristics. Counter-mobility measures aim at directing, halting or slowing down an adversary's movement and inflicting losses on the adversary. Counter-mobility measures involve minelaying and obstacle barrier works.
Counter-mobility measures rest on conducting machine works and relying on manual manpower. Utilisation of machine works enables modifying the given area so that minelaying and obstacle barrier works can be realised by means of manpower. The key capability corresponds to a combat engineering company that constructs obstacles by using its own bespoke equipment. The most essential equipment includes armoured mobile excavators supplemented by mine drills as well as the actual military engineers who carry out all the remaining work. At the moment, it is the mine drill that represents the latest capability accrued.
Counter-mobility measures are part of extensive operating that strongly ties in with overall use of fires. The planning, sustained exactness and documentation involved in conducting counter-mobility measures remains at a highly advanced level. Inter-agency cooperation implemented with Centres for Economic Development, Transport and the Environment (as regards breaking up road surface and gravelling) may also arouse international interest as well.