The Guard Jaeger Regiment to exercise in Helsinki on 27.–28.9. and 4.–5.10.2022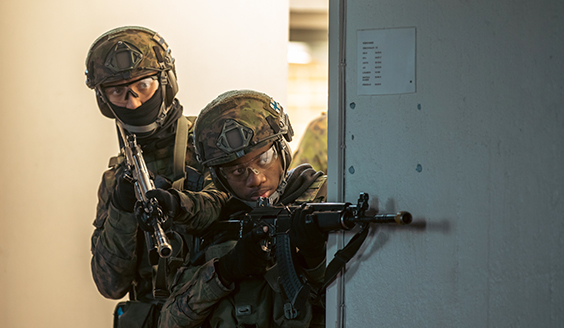 The Guard Jaeger Regiment's 1st Military Police Company will undertake training in an exercise organised in the areas of Malminkartano and Lauttasaari from 27 to 28 September and from 4 to 5 October 2022.
The combat exercise will have conscripts to be trained for military police duty exercise operating in a military police section. Section leaders get practice in leading their own section while engaging in combat in built-up areas.
The exercising will involve altogether 100 conscripts and 10 service personnel. The training units will be wearing a fighting load, including an assault rifle. The instructors will be wearing yellow high-visibility vests on their combat uniform.