The Finnish Army will hold a bilateral training exercise together with the Norwegian Armed Forces in Lapland on 14-24 June 2021. The exercise activity will take place both in Finland and in Norway.
The Utti Jaeger Regiment will organise a bilateral training exercise with the United States' Special Operations Forces on 14-20 June 2021. The exercise will include helicopter activity.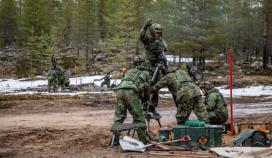 The mortar company of the Jaeger Brigade has continued conducting live fires in the exercise Northern Forest 21. This involves two fire platoons as well as the combat service supply and HQ platoons. During the exercise, the mortar platoons got to operate the heavy mortar 120KRH92 to fire smoke and fragmentation grenades.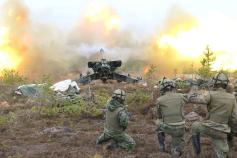 The exercise Northern Forest 21 of the Army was set in operation on Wednesday 19 May 2021 as the artillery firing began.