With its set vision fixed on becoming a training centre of excellence for arctic training recognised and appreciated both at home and overseas, the Jaeger Brigade has already met this objective on the basis of the national and international interest accrued.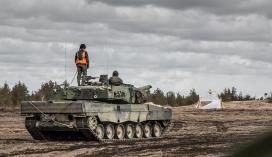 All the new capabilities of the Finnish Army are in commission within the Arrow 17 exercise. The new Leopard 2 A6 battle tanks, BMP-2 MDs and unmanned aerial vehicles enhance mobility, effective engagement operations and situational awareness of the Finnish Army. The Commander of the Häme Armoured Battalion, Lieutenant Colonel Juhana Skyttä tells that the achieved experiences have been excellent.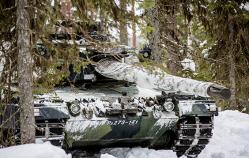 While the training provided in all Finnish Defence Forces' units continues to be of high-quality, the conscripts who have applied for and become selected to the readiness units engage in particularly versatile and demanding training activities. As part of this training, the readiness unit soldiers end up leaving their comfort zone and putting the limits of their mental resilience and physical strength to the test. In the exercise Northern Wind 2019, the participating conscripts from the readiness units engage in combat training in a Finnish battalion battlegroup functioning as part of a Swedish brigade.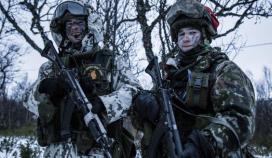 Undertaking training in the Finnish Rapid Deployment Force, the jaeger company demonstrates versatile capability to conduct versatile missions also independently. Yet, while winter conditions prevail, sustaining combat capability presupposes that both each individual soldier and the unit as a whole remain equally committed.