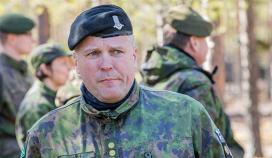 The objective of the exercise is to enhance interoperability and capability of mechanized units in offensive combat. For the first time the troops of Armoured Brigade are using the most modern armoured vehicles of the Finnish Army.
Comprising approximately 1,500 Finnish Army troops in its composition, a battalion battle group now undertakes training as part of a Swedish brigade in the exercise Northern Wind 2019 organised by the Swedish Army in Norrbotten, Northern Sweden. By undertaking combined training we enhance the interoperability capability of the Finnish and Swedish troops and accrue readiness in providing and receiving international assistance as well as develop the planning and preparing process concerning combined exercises.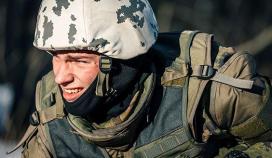 Starting military service may be a big change for many young people. The social environment and operating culture can be very different from what they are used to. Approximately 10,000 recruits started their military service in the Army on 2 January. About 300 of them are women in voluntary military service.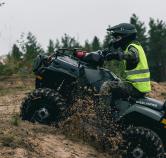 The all-terrain vehicle, or more familiarly quad bike, is one of the all-terrain vehicles used by the Defence Forces. As a name, all-terrain vehicle may sound a bit odd, where does the name come from? The Finnish road traffic act does not recognise a vehicle by the name quad bike, the correct term is light four-wheeled all-terrain vehicle. However, the Defence Forces use the name quad bike, as it describes the vehicle better.