The Army Combined Joint Fires Exercise 21 ACJFE21, or MVH21, was visited by altogether 20 cadets from the Swedish Artillery School. As part of the visiting cadet detachment was also Cadet Emma Tiller. The visit included familiarisation with firing positions, the command post, and the forward observation post.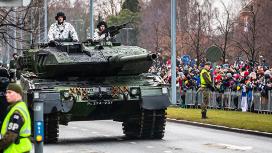 The Finnish Defence Forces will celebrate the Finnish Independence Day by a national parade, part of heritage, in Lahti. The review of troops will take place at Kisapuisto Stadium and the pass-in-review on Vapaudenkatu. The Finnish Defence Forces' equipment will be on display for familiarisation at Lahti market square. The arrangements of the event will consider the regional restrictions concerning public events to ensure sustained health security.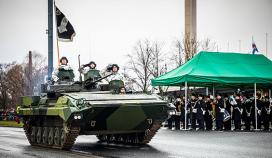 The national parade on the Finnish Independence Day will contribute to changes affecting traffic arrangement control and parking in Lahti from 5 to 6 December 2021. In particular, this concerns the site for the review of troops in the area of Kisapuisto, and the site for the equipment display at the market square and on Aleksanterinkatu, as well as the pass-in-review site on Vapaudenkatu. The parade troops and equipment will return to their home garrisons during the afternoon and evening of 6 December.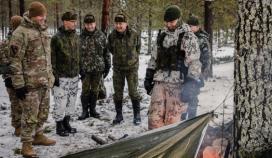 Major General Andrysiak visited the Army Combined Joint Fires Exercise 21 in Northern Finland.