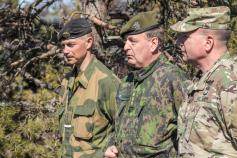 Commanders of the Finnish Army and the US Army Europe and the senior national representative of the Norwegian detachment met journalists on Friday May 5th.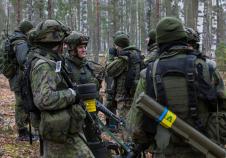 Part of Finland's defence system, local defence is implemented by local units comprising local actors knowledgeable about the specific features of their given locality. During excep-tional conditions, these local units become organised as local battalions mobilised while raising readiness.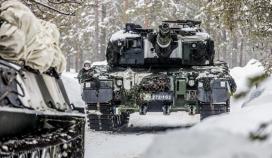 On 9-19 March 2020, the Finnish Army will participate in the winter exercise Cold Response 2020 led by the Norwegian Armed Forces in the region of Troms in Northern Norway. Participation in the exercise enhances Finnish Army troop capability, execution capability and readiness in operating in arctic and multinational operating domains.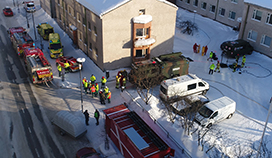 On 24-28 February 2020, the Jaeger Brigade and other authorities in the Lapland region will continue training practical interoperability in inter-authority situations in the local defence exercise Lappi 20 in the region of Sodankylä–Kittilä–Rovaniemi.