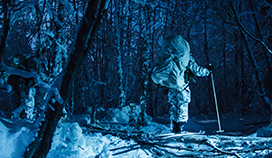 The Jaeger Brigade's vision is that in 2020 it is an internationally known and respected centre of excellence for Arctic training.
The Guard Jaeger Regiment organises an Urban Area Field Training Exercise from 14 to 25 November 2016 in Kvarn, Sweden.
The Finnish Army will participate in the exercise Kevadtorm / Spring Storm 19 organised in Estonia from 29 April to 12 May 2019. Comprising conscripts and service personnel, the total strength of the Finnish exercise detachment will be altogether 41 troops led by the Pori Brigade.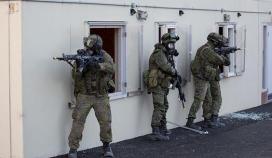 The Combat Training Centre for Military Operations on Urban Terrain (CTC MOUT) of the Swedish Army provides a unique opportunity for the Guard Jaeger Regiment's personnel and reservists to develop new skills.