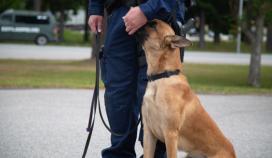 At the end of July, a training event with its focus on military working dog first aid took place in Karkialampi, Mikkeli. This training event piloting served in producing guidelines for future development of training in military working dog combat first aid. The training event was attended by service personnel from the Army Command and from the Police.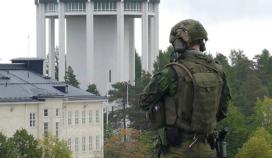 The Finnish Army will conduct training in local defence tasks and missions by means of local defence exercises organised in South Ostrobothnia, Kainuu, Tavastia Proper, Central Finland, Kymenlaakso, Lapland, Pirkanmaa, and Uusimaa from 9 to 13 September 2019. These exercises serve to develop local defence readiness and capability as well as inter-authority interoperability in rapidly evolving situations over the entire territory of Finland. Altogether, approximately 4,100 persons from the Finnish Defence Forces and other authorities will undertake training.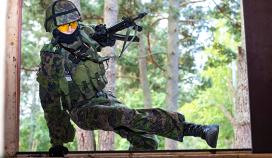 Infantry soldiers will receive new body armour for advanced mobility. Of Finnish design and manufacture, the M17 plate carrier vest will be fielded in all Services during the autumn of 2019 to function as the personal protective equipment of infantry soldiers.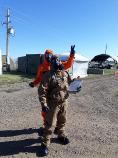 What does the notion of validation signify as such? In its simplest form, the notion of validation denotes a method for ensuring that a given end-product meets the set requirements and is fit for its intended purpose. The said end-product may refer to, for instance, a manual or a peer-reviewed paper, and a handbook may thus well undergo validation procedures.