The force on force training of the Mechanised Exercise of the Finnish Army (Arrow 16) was completed last Friday. The overall atmosphere thereafter has been satisfied but excited as the focus of the soldiers is already on the live fire exercise. Troops will again be challenged as they now face new tasks and tactical situations.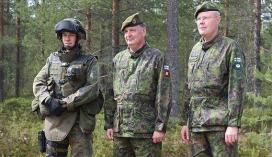 The regional combat exercise METSO 16, that has been ongoing since Friday, has gathered almost 3 600 soldiers to train in Vuosanka. The Commander of the Finnish Army, Lieutenant General Seppo Toivonen inspected the exercise and its units on Tuesday.
The aim of the Finnish troops participating the Exercise Aurora 17 held in Sweden has been to enhance defensive readiness, capability and interoperability of the troops. The main body of the Finnish troops participating the exercise in Gotland will return to Finland during the weekend.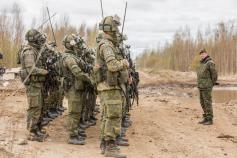 There are over 7.500 conscripts mustering out from military service on Thursday 15th of June .