The Nordic Reccex 17 CBRN Exercise will come to a close on November 24. The aim of the exercise was to enhance the abilities of Finnish, Swedish, Norwegian and Danish CBRN specialists to react against CBRN threats. The commander of the exercise, Lieutenant Colonel Tero Savonen says that the exercise has produces valuable knowledge on the challenges of leading multinational troops.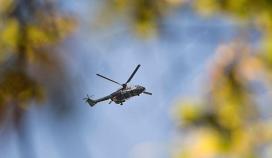 Exercise Kehä 16 to develop cooperation between authorities was held at the South Harbour in Helsinki on 5 September. The participants included the Helsinki Police, Gulf of Finland Coastal Guard, City of Helsinki, Helsinki City Rescue Department, Port of Helsinki and Customs.
The aim of the Finnish troops participating the Exercise Aurora 17 held in Sweden has been to enhance defensive readiness, capability and interoperability of the troops. The main body of the Finnish troops participating the exercise in Gotland will return to Finland during the weekend.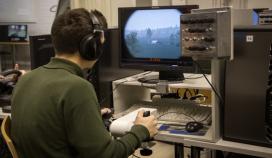 Allowing for substituting expensive or high-risk forms of operating by means of simulation modelling, simulator-assisted training has become mainstream both in the Finnish Defence Forces and in society overall. This development has brought about novel possibilities for implementing versatile methods for sustaining motivation in learning and instruction. Over the coming years, the Finnish Defence Forces will increasingly employ simulators in training contexts.