International training as part of its daily procedures, the Finnish Defence Forces arranges for and participates in international training exercises on a regular basis a number of times a year both in Finland and abroad. Apart from offering training opportunities for the participating exercise troops, the planning and training abroad facilitate developing the planning processes involved as well. In fact, as regards participating in international training exercises and providing and receiving international assistance, logistics' preparations form one of the focal points of training.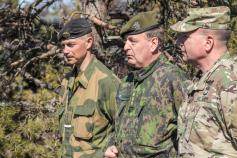 Commanders of the Finnish Army and the US Army Europe and the senior national representative of the Norwegian detachment met journalists on Friday May 5th.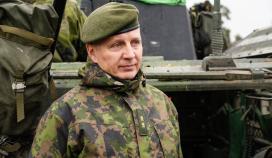 "Jokainen joka apua saa sitä joskus tajuu myös antaa." "Everyone, who gets help also returns the favour when the time comes."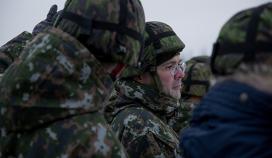 Defence Ministers from Finland and Sweden visited the Army Combined Fires Exercise on Thursday at Rovajärvi.