The Karelia Brigade -led exercise Karelian Lock 23 was participated by units from several brigade-level units of the Army.
The combat phase of the exercise Northern Forest 23 will end on Thursday and the troops will head back to their respective garrisons.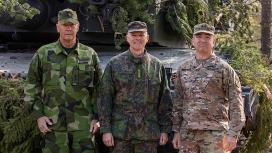 Commanders of the Finnish Army and Swedish Army as well as Commanding General of the U.S. Army's 10th Mountain Division inspected the exercise Northern Forest 23 at Rovajärvi.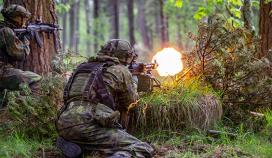 From 26 May to 2 June 2023, the field training exercise Sapeli 23 led by the Guard Jaeger Regiment will be held in the capital region and in the area of Eastern Uusimaa. The FTX drill areas will include Helsinki, Vantaa, Porvoo, Järvenpää, Sipoo, Tuusula, Loviisa ja Pornainen. The exercise will be commanded by Commander of the Jaeger Regiment, Colonel Asko Kopra.