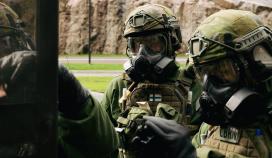 The CBRN reconnaissance exercise Reccex 23 will end on Friday 8 September as the exercise-participating reservists are mustered out and Nordic troops start their return marches. The two-week exercise focused on preventing and containing chemical, biological, radiological, nuclear and explosive (CBRNE) threats in an international framework.
The Utti Jaeger Regiment's Helicopter Battalion will participate in a flight training event held by the Swedish Air Force during 11 - 15 September 2023.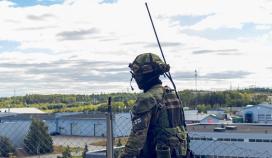 Local defence will be exercised throughout the country during 1.–8. September. Across Finland, the exercises will develop collective security, inter-agency co-operation, and the ability to prepare for disturbance situations. Joint drilling will include, for instance, situations relating to rescue activity and civil protection.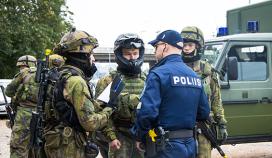 The Guard Jaeger Regiment -led local defence exercise Kehä 23, the second one this year, will be held during 3.–8.9.2023 in the capital region. The strength of the training audience will be up to c. 800 personnel comprising conscripts, reservists, and service personnel. The exercise will be commanded by Deputy Commander of the Guard Jaeger Regiment, Colonel Vesa Laitonen.