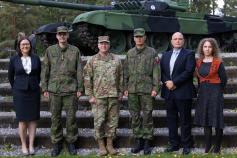 The yearly Command and Control Interoperability Board (CCIB) meeting between Finland and the United States was held in the Armoured Brigade from 12th to the 16th of September 2022. The Armoured Brigade hosted the board meeting in its facilities.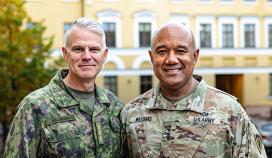 Commanding General of U.S. Army Europe and Africa, General Darryl A. Williams visited Finland on 14 September 2022. This past summer, U.S. Army Europe forces participated in the arranged Finnish Army complementary training and exercise activity, which provided a good opportunity for a combined training and exercising experience.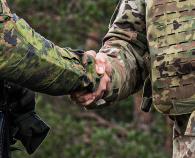 We are living in exceptional times. Partly for this reason, this summer was heavily international in the Jaeger Brigade. From July to August, the most visible element indicating this was a combined training exercise event with a company of the 101st Airborne Division of the United States Army. Equaling more than mere force, this very division stands for one of the most well-known divisions of the US Army. Their heritage and legacy reaching all the way to WWII, the division operated as the point unit in airborne landings of the First Army Contingent at Normandy in summer 1944.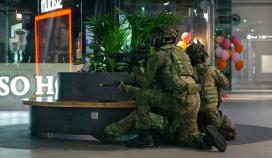 The Army will be training local defence across Finland 2–9 September 2022. The exercises will improve local troops' readiness to carry out local combat and protection tasks and strengthen the authorities' abilities to cooperate in situations of disruption everywhere in the country.