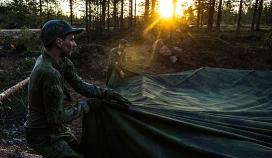 Contingent 2/23 recruits start their military service on 15 July 2023. You will get best prepared for military service by starting to work on your physical fitness, taking care of matters related to your military service and civilian life, and getting familiar with different service tasks. Here are some tips for how to get ready.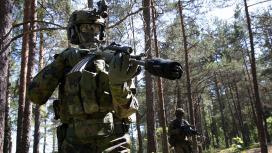 The Finnish Army is responsible for soldier capability development in the Finnish Defence Forces through the Dismounted Soldier System Programme. Procurement that is based on long-term development helps us equip soldiers with suitable, fitting and capable kit that is suitable for Finnish conditions.
The Karelia Brigade -led exercise Karelian Lock 23 was participated by units from several brigade-level units of the Army.
The combat phase of the exercise Northern Forest 23 will end on Thursday and the troops will head back to their respective garrisons.