1258 women applied to voluntary military service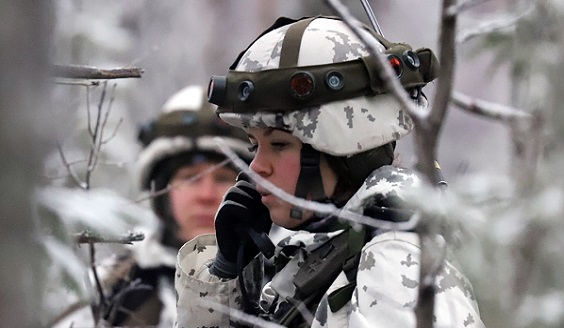 The application period to women's voluntary military service ended on 15 January. A total of 1258 women applied to military service.
The Act on Voluntary Military Service for Women was reformed last year, and according to it the application period to service ended about six weeks earlier than in previous years.
Due to this application schedule change, women's selection events and related medical examinations will be able to be synchronized with call-ups in the future. Conducting women's selection events and call-ups at the same time and location will be piloted in 2024.
Women can apply to service online through the Defence Forces E-service. The online application process for 2024 will be opened in late February.
The number of women applying to women's voluntary military service has stabilized at over 1 000 a year. In last spring's application round, applications were submitted by 1588 women.
Already more than 12 000 women trained to the reserve
More than 12 000 women have been trained in the Defence Forces and Border Guard to the reserve. In 2022, 1040 women were trained to the reserve.
– Voluntary women bring a significant contribution to the Defence Forces reserve with their motivation and know-how. After service, their skills will improve even more in refresher training exercises. Completed service also gives eligibility to apply for crisis management duties, pursue a military career or serve in the local forces in one's area, the Army Chief of Staff, Major General Jukka Jokinen says.
Selection events in April
Women who have applied to service will be called to selection events organized by regional offices, to be held in April. At these events, applicants will receive information about service, they will be interviewed and their health will be examined. Applicants will also be able to express their preferences concerning contingent and service task. If an applicant gets sick before her selection event, she must contact her regional office and agree with them how her participation in the selection event will be managed.
Women may perform military service in any of the Defence Forces' brigade-level units and be assigned to any service task. You can get prepared for the selection event by thinking about your preferences concerning service and getting familiar with different service tasks at the Defence Forces intti.fi website.
Additional information about women's voluntary military service: Voluntary military service for women - Intti.fi