The Finnish Defence Forces' participation in the United Nations crisis management operation in Mali has ended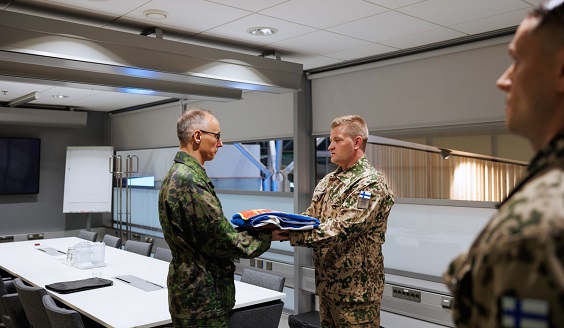 The participation of the Defence Forces in the United Nations-led operation MINUSMA in Mali has ended. Finnish peacekeepers returned home on Sunday 24 September 2023.
Operation MINUSMA will cease as a result of the UN Security Council decision of 30 June. The operation set up in 2013 included, for example, the protection of civilians, the monitoring of human rights and the support for humanitarian aid and return migration opportunities in Mali. Since 2013, Finland has participated in operation MINUSMA with a maximum of 20 soldiers deployed simultaneously. A total of 80 Finnish soldiers have served in the operation since 2013.
At the end of the operation, the total strength of Finns was four soldiers, all of whom work in headquarters assignments. The tasks of the headquarters officers included working as liaison officers, maintaining the situational picture and preparing various products included in the planning process of the headquarters. During the ten years of participation, the composition of Finns has included not only headquarters officers but also a separately established mobile training division and a physician group.
Finnish peacekeepers returned to Finland
The last Finns who served in the operation returned to their home country on Sunday 24 September 2023. The Deputy Chief of Staff Army Operations, Brigadier General Sami-Antti Takamaa, received the unit that returned to Finland from Mali and the flag used by the operation. The flag will be handed over to the Military Museum later.
– Finns worked in the operation MINUSMA with dedication and professionalism. Your skills were also appreciated internationally in the operation, Brigadier General Takamaa said in his thank you speech to the peacekeepers who returned to Finland.
Participation in military crisis management is one of the statutory tasks of the Defence Forces. Finland participates in ten military crisis management operations with a total of 450 deployed soldiers. The majority, approximately 200 peacekeepers, serve in the UN-led operation UNIFIL in Lebanon.
Link to the Ministry of Foreign Affairs / Ministry of Defence bulletin
More information about MINUSMA