Arrow 17 – culmination of military service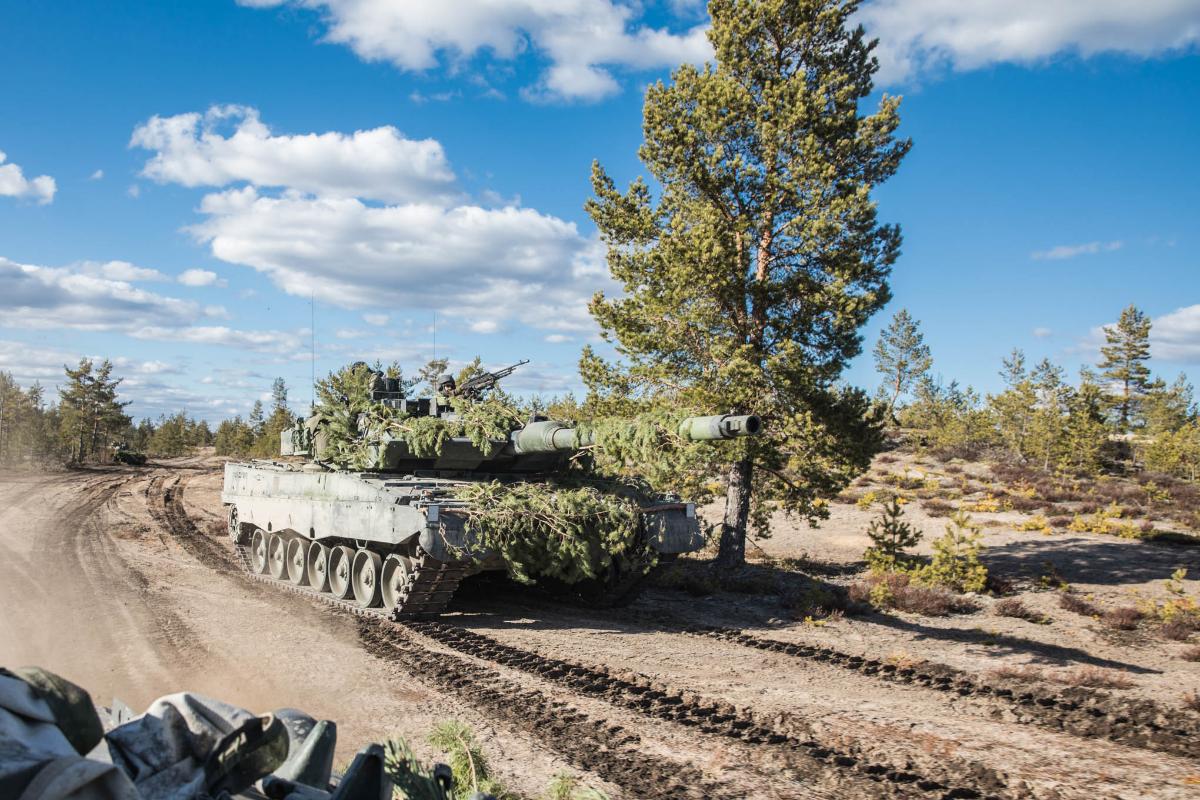 Arrow 17 is the final manoeuvre for many conscripts. There are also conscripts from Norway taking part in the exercise.
Tank trained Private Samu Kinnunen serves as a tank driver and drives a Leopard 2 A6 battle tank. Before Arrow 17, he wanted to train in new type of terrain. He also wanted to cooperate with international troops.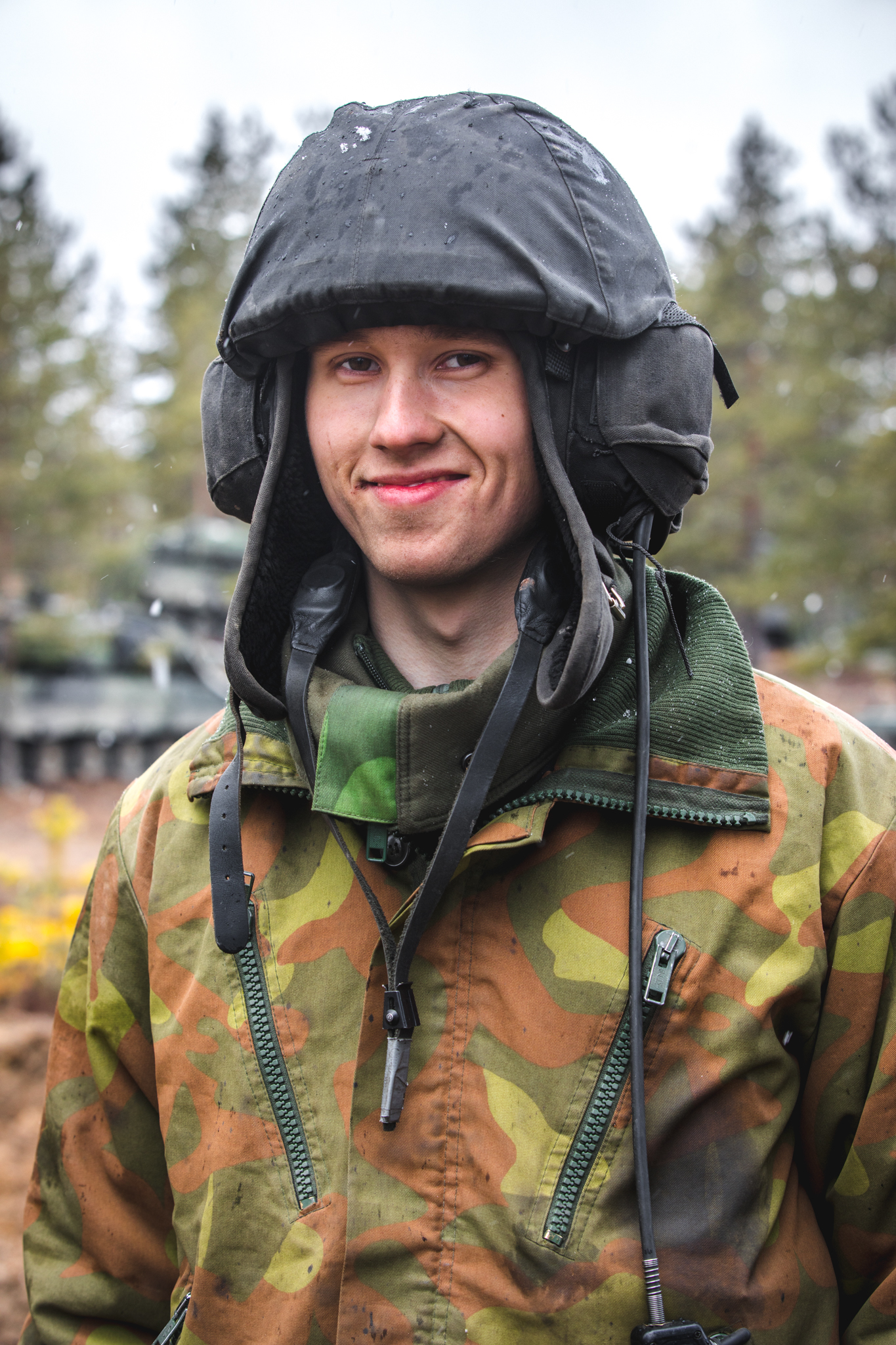 – All this action made me a little bit nervous, he tells.
There is one thing, that in particular sticks in Kinnunen's mind: Leopard 2 A6 battle tanks.
– It was fun to drive a new Leopard 2 A6. I could really feel the force.
– It was an amazing experience to fire off a projectile. I had an opportunity to fire in spite of I am a driver. That was really nice, he says.
Cooperation is unbelievable
Samu Kinnunen finds that the cooperation between nationalities and branches has gone nicely.
– I think that we have all learned a lot. I have picked up on a lot from cooperating with Norwegian soldiers. I have also learned to piggyback terrains even better.
– Arrow 17 has been the culmination point of my time as a conscript. I will never regret this decision. I will never forget this exercise, he crystallizes.
"Finnish field food is better than ours"
Before Arrow 17 exercise Norwegian Private Andreas Hellum hardly knew anything about Finland.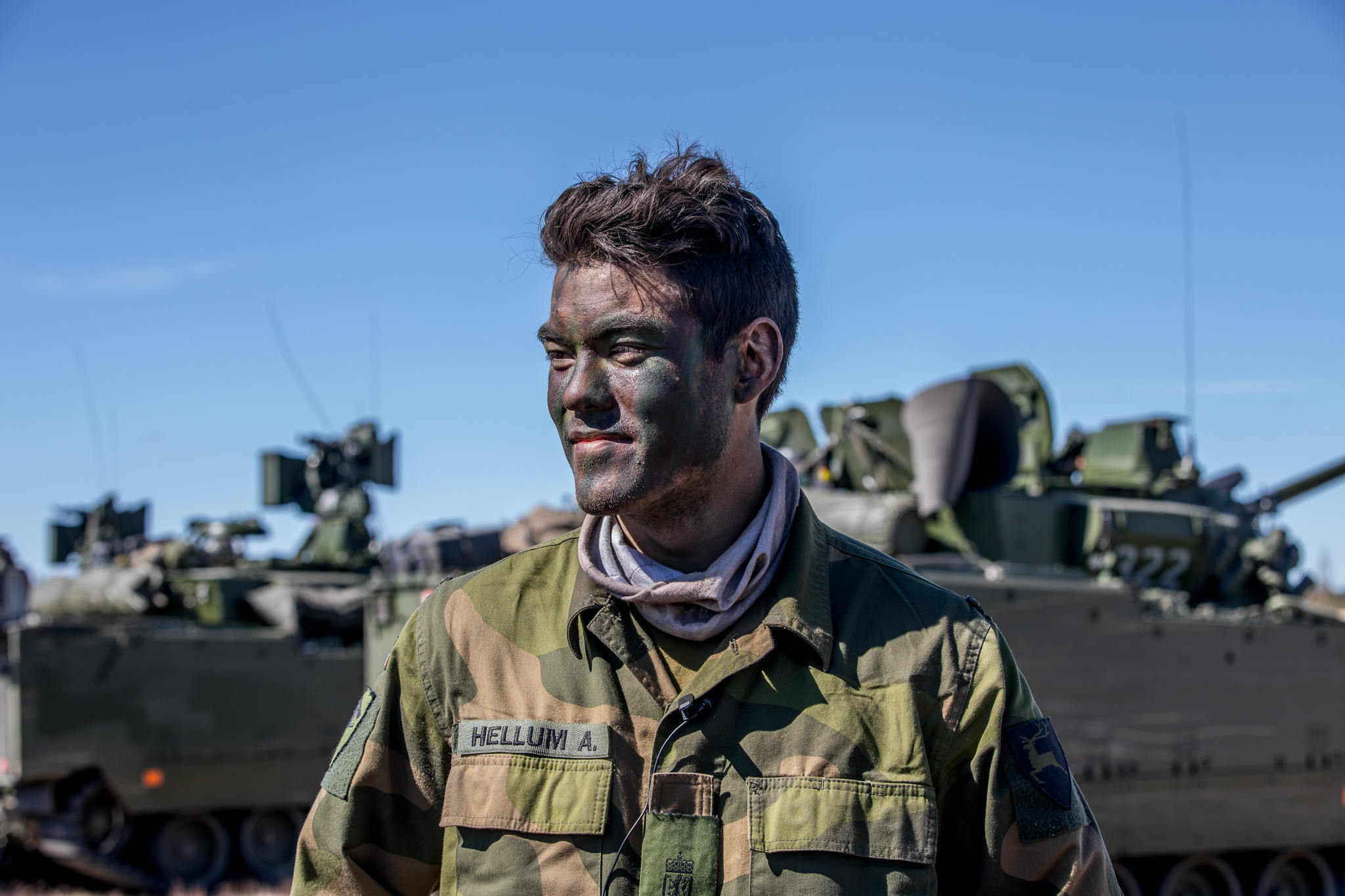 – I only knew that the weather would be nice and I would get lots of new experiences, he ponders.
Hellum has gotten experience in cooperation with Finns. He avows also that he likes Finland.
– Especially food here in the field has been really delicious. Field kitchens have worked well. I am impressed by the equipment and vehicles that are in commission here in Finland.
According to Hellum the biggest difference between Finnish and Norwegian military service is the fact that in Norway not everyone can complete their military service.
– All young people come to call-ups but the intakes are quite small. 
Hellum will probably remember the cooperation with Finnish conscripts. 
– The collective training is a good possibility to become acquainted with the Finns. I had a great time here and I want to thank all for the cooperation and politeness.