Chief of the French Army gained knowledge on the Finnish Army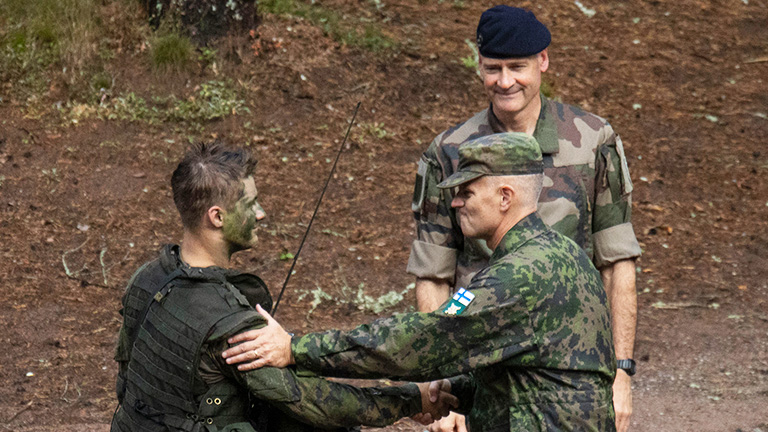 Chief of the French Army, General Pierre Schill, visited Finland on 24 August 2023.
The visit was hosted by the Commander of the Finnish Army, Lieutenant General Pasi Välimäki. The commanders visited Pori Brigade where General Schill was shown Army operations, training for international operations and the Finnish conscription system. The commanders also observed training in Pori Brigade.
Finland and France work closely together in the United Nation's UNIFIL peacekeeping operation, which has approximately 200 Finnish soldiers deployed. Finland participates in UNIFIL as part of the French Force Commander's Reserve Battalion.
- Trust and cooperation built in UN operations is good basis for cooperation between the Finnish and French Armies. We have an excellent basis for expanding and deepening our meaning for cooperation now as NATO Allies, says Lieutenant General Välimäki.
- Finnish Army is an enduring and reliable partner for French Army, providing an outstanding operational support in PKO in Lebanon, within the UNIFIL, but also for training in Arctic conditions. Finland being now a NATO member, opportunities to train together will be enhanced, helping developing interoperability, within the New Force Model Framework, says General Schill.