Combat medic tasks are versatile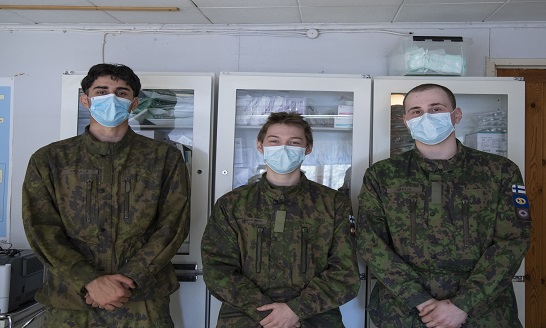 Combat medics carry out surprisingly versatile tasks in a military exercise drill. Along busy on-duty shifts, the tasks also include, for instance, ensuring that the heating system for the field hospital runs as expected to ensure maintaining optimal patient care facilities while in the field.
Combat medics Kataja, 21, Kärkkäinen, 18, and Abdulla, 19, have arrived at Rovajärvi to LIST22 to apply their first training branch module skills and positive attitude complemented by a pinch of excitement part of attendance to their first FTX.
Combat medic Kataja, 21, from Turku serving in the Pori Brigade is a licensed vocational nurse with already four years of working experience as an LVN. And, as he completes his conscript service, he is ready to return to his work involving care for the developmentally challenged. For him, the military service is a break from the work life, and offers him time to think.
Combat medic Kärkkäinen, 18, is also from Turku and serves in the Pori Brigade. He started training as a combat medic after sustaining a shoulder injury while applying to become a CBRN defence soldier.
Combat medic Abdulla, 19, is from Helsinki and serves in the Karelia Brigade. During the basic training phase, he strongly appreciated combat medic tasks and decided to apply to become one.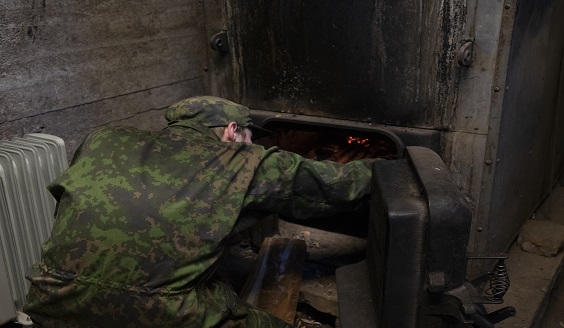 The conscripts arrived at the exercise on Monday 16 May 2022, and they have quickly familiarised with the key tasks involving on-duty shifts and patient care.
- An ordinary exercise day involves a nine-hour on-duty shift that includes receiving patients and aiding the field nurses and medical practitioners. In addition, we are also responsible for running the heating system of the field hospital. This is a vital task especially during the night, Combat medic Kataja says.
According to the combat medic conscripts, the field hospital personnel sustain a high level of professional competence. And a great team spirit makes the work worthwhile.
While receiving patients, the conscripts must be able to prioritise, forward patients to the field nurses as applicable, and provide immediate care to those in need.
- In real life situations, it is both exciting and very rewarding to be able to provide patient care, Combat medic Kataja points out.
- The most frequent injury sustained by patients in the field hospital seems to involve sprained ankles and equivalent, but in field conditions also fever and other flu symptoms tend to occur, he continues.
Outside the on-duty shift hours, the combat medics attempt to assist the personnel and take meals to patients. Although getting rest is also important, the combat medics still remain reachable.
As sustaining one's operating capability remains key while conducting tasks that require mental and physical stamina, the combat medics have taken care of their resilience by getting rest and enjoying nature outdoors at Rovajärvi.
- For instance, on Wednesday we spent the evening by open fire and prepared some sausages on the side, Combat medic Kärkkäinen describes.
- And on Tuesday we found a fishing rod and tried to look for bait, Kataja adds with a smile.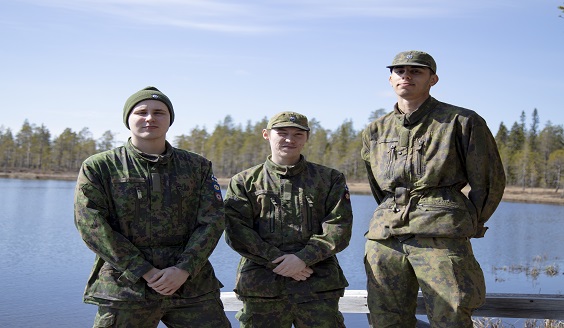 Conscripts Kataja, Kärkkäinen and Abdulla are combat medics in LIST22-exercise at Rovajärvi.
Text: media conscript Veikka Suni, photos: media conscript Miro Paananen. Translation: Päivi Saarelainen.
The Army Academy leads LIST22 at Rovajärvi on 16 – 27 May 2022. Follow the exercise on social media with #LIST22 and online at www.maavoimat.fi/list22 (articles in English as well).