Enhancing Effective Engagement and Cooperation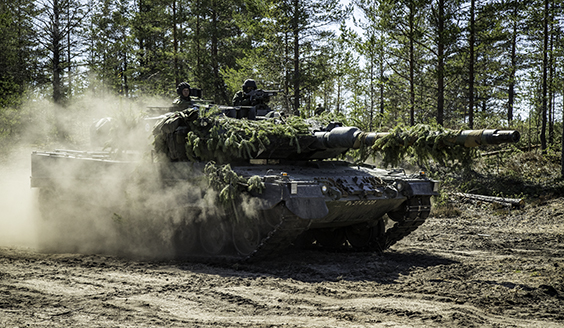 Atmosphere at the Finnish Army's mechanised exercise Arrow 18 is vibrant. The exercise, which began on Monday, has proceeded to its first day of force on force training and the air is thick with the dust from Pohjankangas. During the next few days, the troops will train interoperability between Army's mechanised units and service branches as part of mechanised units' offensive.
- This exercise provides an excellent setup for enhancing the effective engagement of the mechanised units, Commander of the Exercise, Colonel Kari Nisula explains to the media during the exercise's Media Day.
Already during the morning's first run, the troops were able to get a good feeling about the exercise and what it has to offer. Many different types of situations created a good challenge to the use of battle tanks and armoured fighting vehicles. Furthermore, cooperation between different service branches was required already at the beginning. According to the Commander of the Exercise, in addition to the effective execution, unified action of the branches is vital to mechanised units.
- The exercise offers coscripts and reservists a great opportunity to test their skills in practice. The fast and rapidly changing tactical situations require good leadership. All in all, being part of a bigger entity will provide new perspective to our own skills, which is valuable.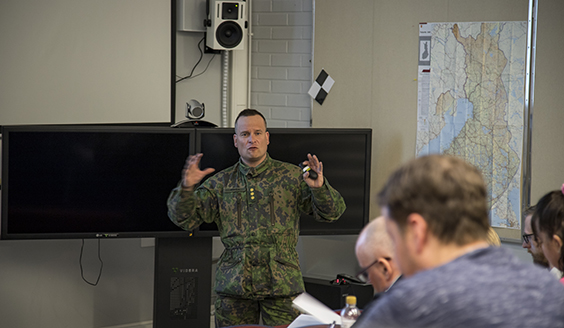 From 2016 onwards, in addition to the Finnish troops, the exercise has involved international troops - this time from US Army Europe (USAREUR) 2nd Cavalry Regiment, Marine Corps Forces Europe and Africa (MARFOREUR/AF), and the Norwegian Armed Forces. International troops train as part of the Finnish battle groups.
- The international input in this exercise will enhance interoperability and operational capabilities in many ways, both in individual and troop level, Colonel Nisula mentions.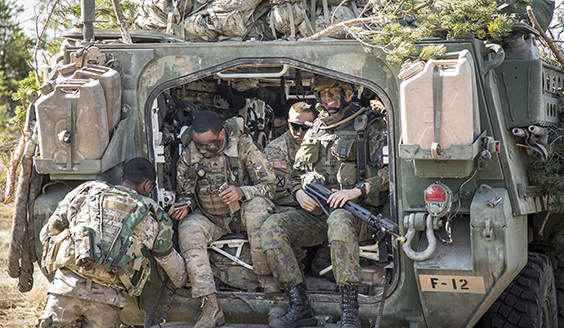 Armoured Brigade's tank platoon had already gotten a chance to familiarize with the Stryker vehicles belonging to the US Cavalry. Reciprocally, they had shown their own vehicles, Leopard 2A6, to the US troops. Exchanging experiences and practices between the troops is in fact one of the most important aspects of the international cooperation from the conscripts' perspective.
- It is very interesting to see, how other nations do things, tank platoon's coscripts confirm.
The expectations for the exercise and cooperation with the Finns are high also among the US Cavalry Regiment's and Norwegian Armed Forces' soldiers.
- So far, the training has gone really well. I like Finland, Sergeant Miner praises while having a break from the maneuvers.
- It is nice to train with the Finns. We have had a lot of encounters during the morning's training, also the Norwegians say.
And more encounters will follow until next Saturday it is time to proceed to the firing phase of the exercise.