Finnish and Swedish Defence Ministers visited in Rovajärvi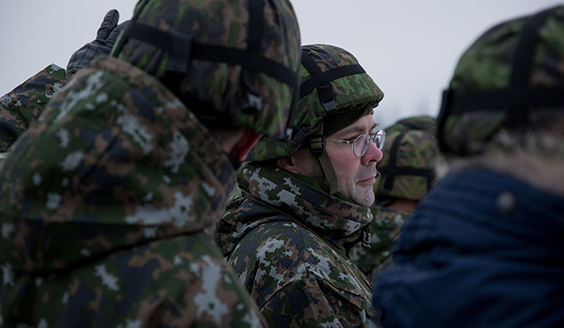 Defence Ministers from Finland and Sweden visited the Army Combined Fires Exercise on Thursday at Rovajärvi.
As part of their program, the ministers followed the final training inspection of the exercise, in which fire units' ability to effectively carry out tasks and accuracy is evaluated. Conscripts for example from the artillery batteries and mortar companies of the exercise as well as the AMOS crew demonstrated their skills. The forward observers of the inspection were conscripts from Armored Brigade and soldiers from the Swedish Defence Forces.
Ministers expressed their satisfaction towards the bilateral cooperation between the two countries.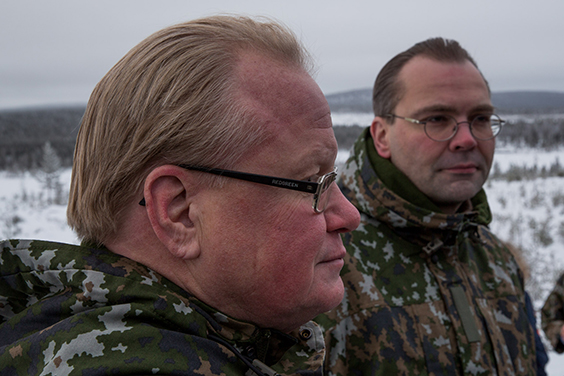 - As we all know, the Finnish-Swedish defence cooperation is going well. I am very glad that there is a group of soldiers from the Swedish Army taking part in the exercise, Minister Jussi Niinistö mentioned.
Also the Defence Minister of Sweden, Peter Hultqvist said he was pleased with the Swedish participation.
-The fact that we have Swedish sensor unit in the exercise gives us opportunity to connect our system to the Finnish system. We have excellent cooperation with the Finnish Armed Forces - we have done lot of exercises and planning more in the future.