FISE-cooperation in battlespace firing management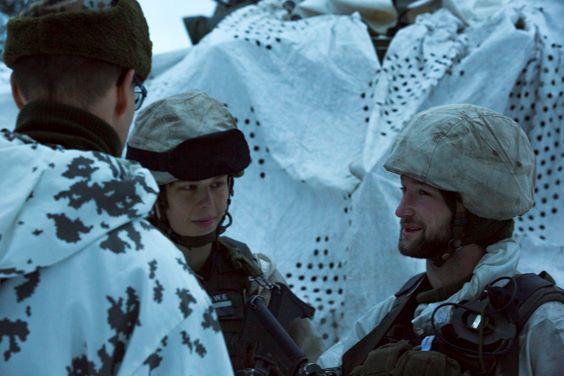 One of the exercises to be held as part of the Army Combined Fires Exercise 2016 is the NORTHER 16 exercise, which takes place on 18–24 November 2016. A detachment of Swedish soldiers is also participating in the exercise. NORTHER 16 is a live firing exercise, the purpose of which is to train troops in joint firing procedures in a multinational operating environment and develop international interoperability.
The troops participating in the exercise include a detachment of 31 soldiers from Sweden's Artillery Regiment (Artilleriregementet, A9) in Boden, which will be carrying out forward observation and reconnaissance in cooperation with Finnish troops. In addition to this, another 10 Swedish soldiers will be serving in the exercise's command and referee detachment. During the exercise the Swedish forward observation squads will be directing the live firing of Finnish artillery and mortar units. A Swedish forward observation squad will also be directing the firing of a Finnish AMOS grenade thrower vehicle as part of the exercise evaluation that will mark the end of the exercise.
- The aim of the exercise is to develop joint firing know-how and battlespace management, and to train forward observation and sensor units, thus improving international interoperability, says Inspector of the Artillery, Colonel Pasi Pasivirta from Army Command Finland.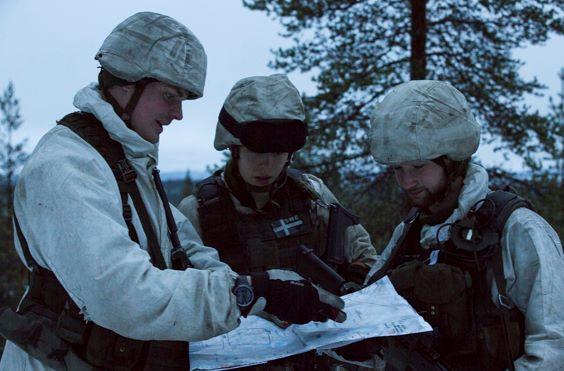 Swedish troops also participated in the joint Nordic artillery exercises held in Rovajärvi in 2005 and 2007, and in Niinisalo in 2009. The experience gained from these exercises has proved useful.
- This exercise is very well planned, organized and conducted. Even though we have similar kinds of exercises in Sweden, the same climate and the same terrain, the biggest difference has been the amount of troops and artillery units taking part in the Army Combined Fires Exercise because in Sweden we have only one artillery regiment, says Lietenant Colonel Stefan Hansson from Swedish Artillery School.
- The most additional value to us is that we able to fire with more units at the same time and of course we are interested in learning more about the systems and equipment Finns are having. However, most important is that we can learn from each other. Our forward observer teams have been visiting each other and learning from each other, as an example.
Co-operation in such a major exercise will provide both Finnish and Swedish participants with valuable experience regarding the planning and execution of international exercises. The experience and feedback gained from the NORTHER 16 exercise will also be utilised in the planning, preparation and execution of Nordic Artillery Exercise (NAX) 17, which is to be held in Rovajärvi, Finland, next autumn. In addition to Swedish units/soldiers, the participants of the NAX 17 exercise will also include units from at least Norway.