Vigilant Fox - International cooperation on the individual level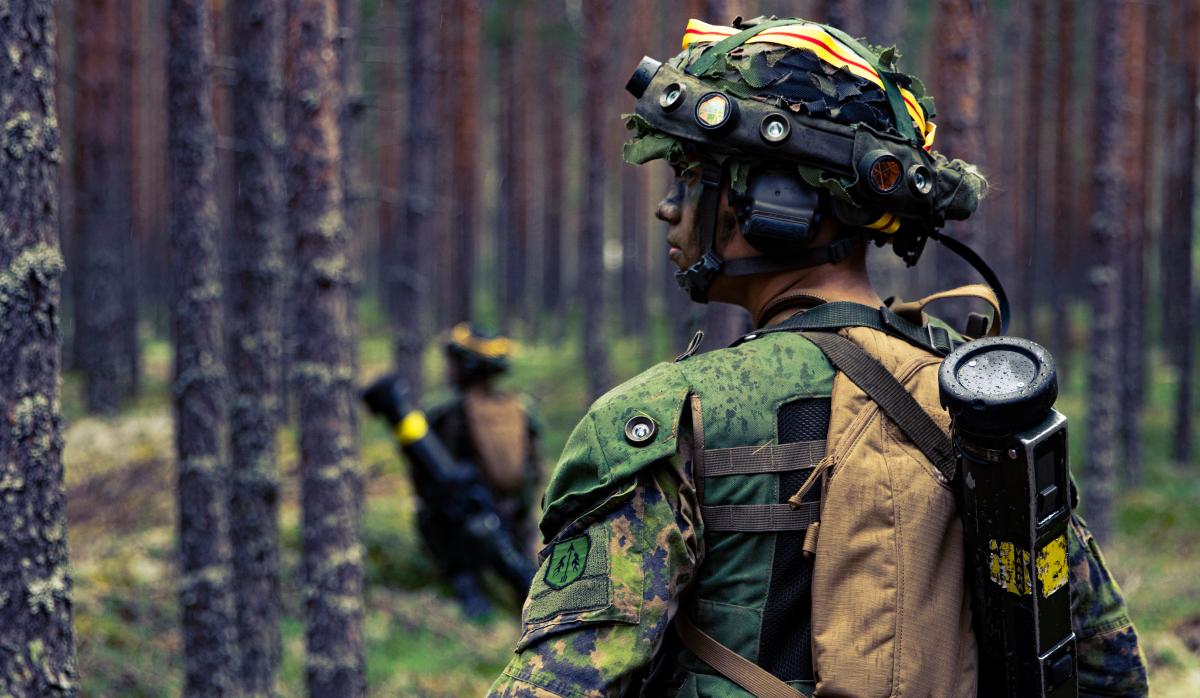 In Finland, the Army has organized large training entities which are part of additional international exercise and training activities. Finnish troops have also participated in many international exercises. The main objective of international exercises is to integrate and learn from other forces' procedures, but for an individual soldier, they are much more than that. In international exercises, you get to train and experience new things that a conscript would not otherwise encounter.
Participants of Exercise Vigilant Fox organised in July by the Army include the readiness units from Pori Brigade, Guard Jaeger Regiment and Karelia Brigade, as well as our international partners from the United States and the United Kingdom. in larger exercises, you get to do more things together with others, learn about different branches, brigade-level units and the activities of other countries' troops. The Finnish and American troops have, for example, had an opportunity to try each other's equipment and get familiar with it in more detail. This is a great advantage for the individual and troops. Individuals get more opportunities to relate to the other troops as they get to know them. For the troops, in turn, the benefit from getting familiar with their counterpart's equipment lies in the fact that it translates into interoperability. If you know your equipment and that of the other troop, it is easier to plan and work towards common goals.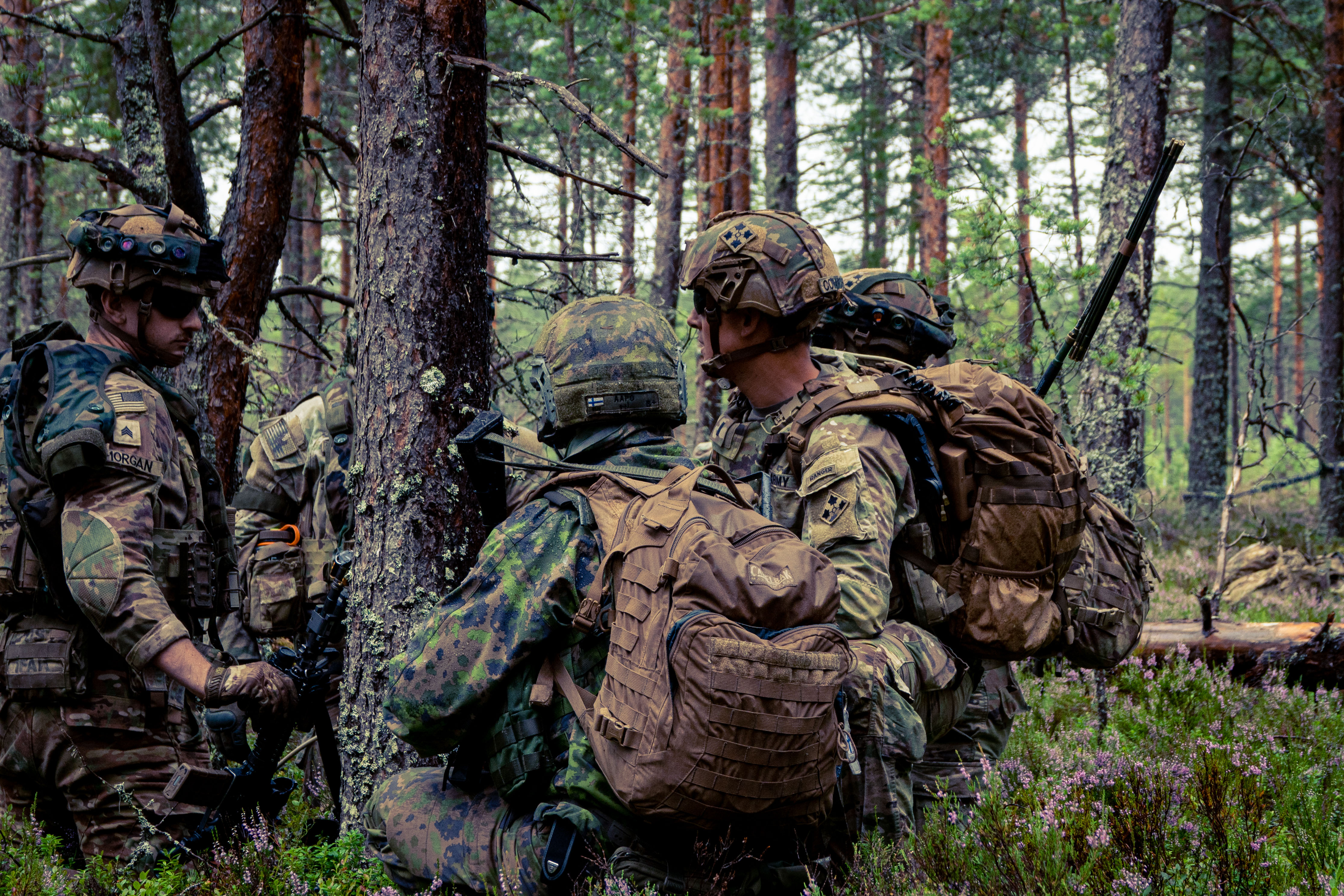 The Readiness Unit of Pori Brigade, 1. Jaegercompany, is at the same Finnish Rapid Deployment Force. Apart from undergoing training in military national defence, the trainees receive specialization training in crisis management tasks. In fact, over a half of the conscripts who complete this training end up serving as peace keepers within 18 months after mustering out. Exercising alongside with troops from different countries during the conscription service supports this training in many ways. In addition to improving the military skills, individuals will have an opportunity to get familiar with soldiers from other countries. In practice, this can be seen in conversations outside of training when foreign soldiers wonder about Finnish sauna culture, and Finns, in turn, wonder about features of other cultures.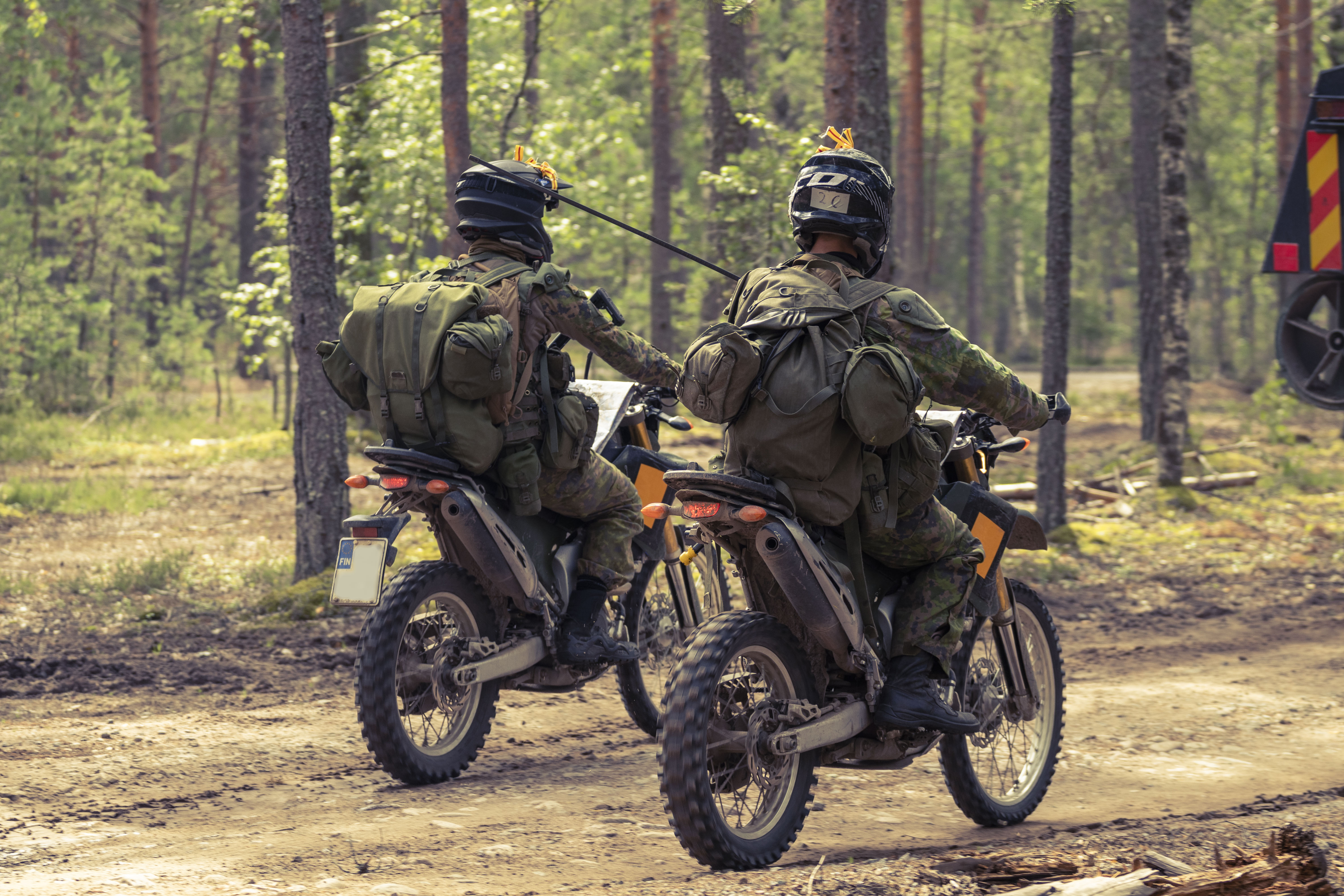 International exercises provide a soldier with an opportunity to operate with a different language. This not only expands the soldier's vocabulary, but also boosts his/her self-confidence. In the planning phase of the international exercise, the Finnish conscripts have had a chance to use English in the framework of the training provided by the counterparts to each other. Using a foreign language requires much more of an individual soldier, but it also gives him/her a great deal and equips him/her for functioning in different situations.
In large exercises, the biggest advantage derives from training real situations and gaining combat experience.
Combat experience has a different feel to it, if your own detachment's training partner and adversary both come from countries other than your own. If the adversary consists of a diverse force, it is more difficult to assess the next moves. This effects not only the actions of the leaders, but also those of every individual.
International exercises serve the purpose of laying the ground for joint activities and compatible procedures. Exercises also provide a platform for assessing and developing own activities. All parties involved will benefit in the future from procedures developed and learned together.