Training inter-authority cooperation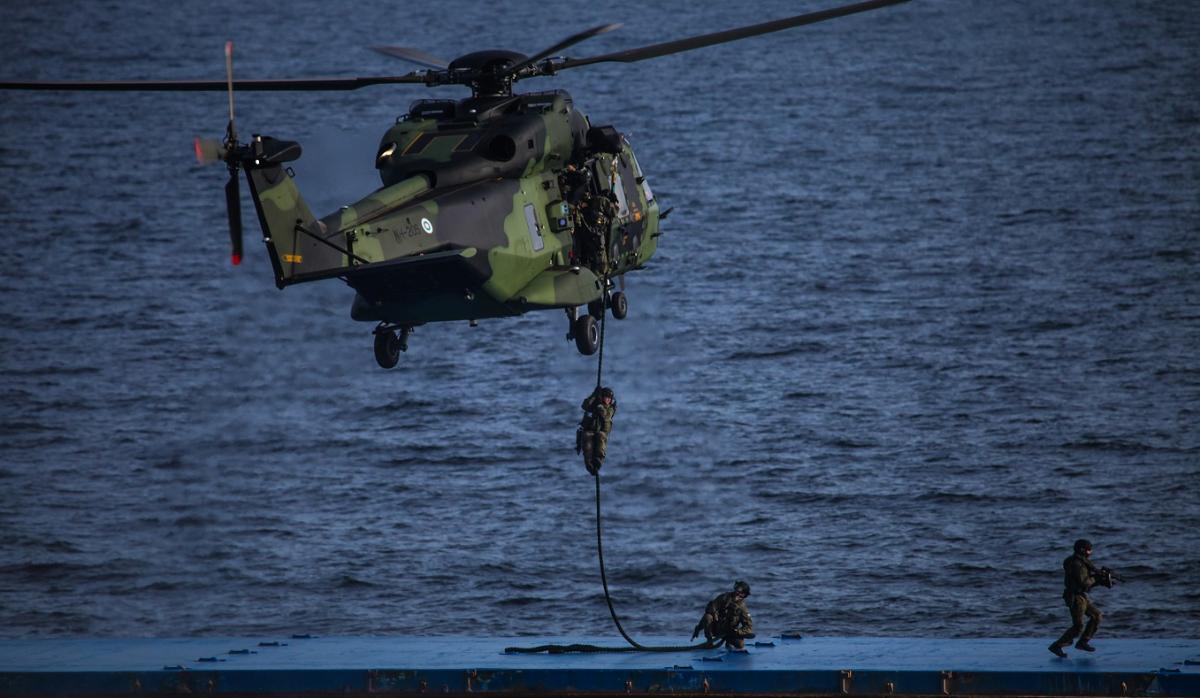 On Wednesday 18 October 2017, the Finnish Defence Forces train with the Police and the Finnish Border Guard off the coast of Helsinki in maritime conditions.
Today the Finnish Defence Forces, the Police and the Finnish Border Guard train inter-authority cooperation and executive assistance onboard an Eckerö Line vessel. The vessel runs on its fixed commercial schedule and the shipping company has informed its passengers on the exercise event.
Apart from the participating personnel, this exercise involves both vessel and helicopter equipment.
Finnish security authorities engage in training cooperation on a regular basis. Similar exercises have been organized with other shipping companies over the past years.