Winter Warfare Course in Sodankylä 7 - 20 January 2023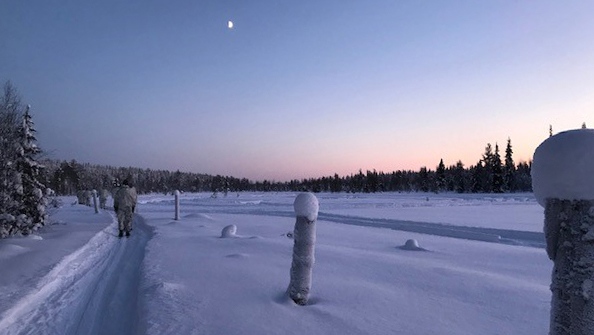 Skills required in winter circumstances will be trained again at the Jaeger Brigade on the Winter Warfare Course from 7 to 20 January 2023. In addition to Finnish soldiers, 17 foreign soldiers from the USA, Estonia and France will take the course.
The Jaeger Brigade's Arctic training professionals will teach the participants personal survival skills, combat techniques and maintenance of performance capability required in winter circumstances. The goal is to make the participants understand the effect of winter conditions on a unit's performance capability, combat techniques, and the way of conducting combat tasks. Among other things, the course participants will be taught the relevance of clothing, hydration, rest and nutrition for the maintenance of performance capability in winter conditions and how to take these aspects into account in different situations.
The course comprises a teaching and a practical exercise phase. After being taught the basics of winter warfare and the survival skills relating to the maintenance of performance capability, the soldiers' skills will be tested in an exercise in practice.
The participation of the foreign soldiers in the Winter Warfare Course is part of the Army's international training cooperation. The experiences gained from courses will be incorporated into domestic training and the development of national defence.