Finnish Navy main exercise Freezing Winds 22 to start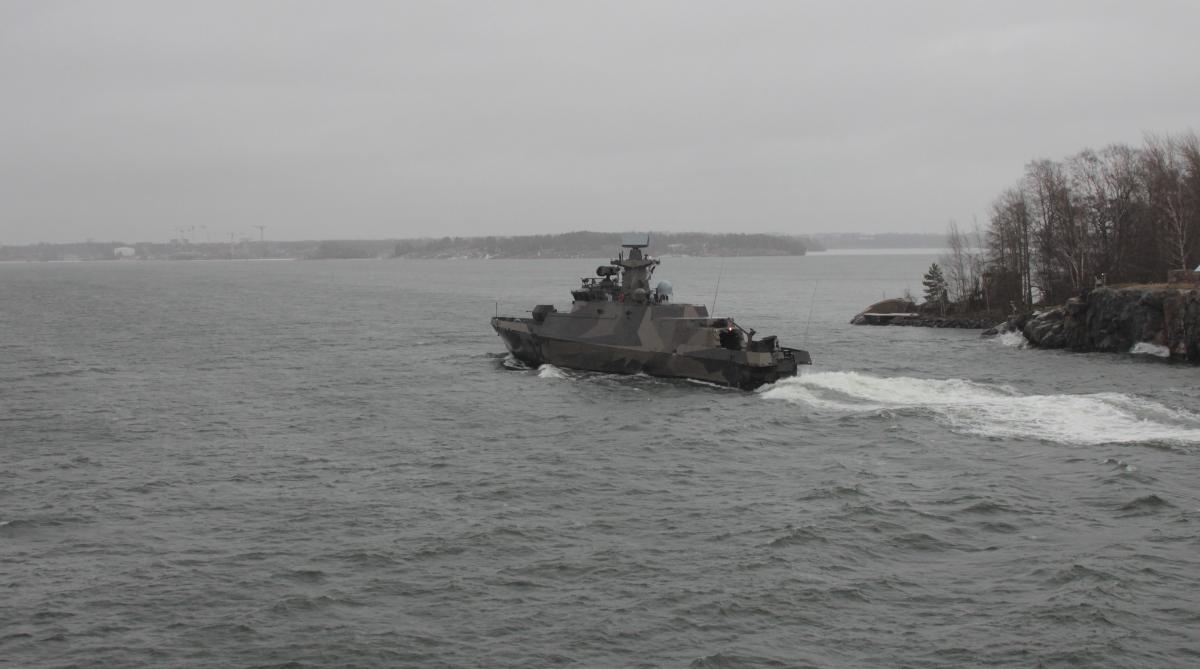 The autumn's main exercise Freezing Winds 22 to be led by the Finnish Navy will take place from 22 November -2 December 2022. Troops from the Finnish Navy, Army and Air Force as well as a great number of international partners will take part in this international naval exercise.
The exercise will involve a total of 23 combat vessels, service and support vessels, transport vessels, as well as coastal and land troops. The total strength of the exercise will be around 5000 persons.

The objective of the exercise to be executed in the Gulf of Finland and Archipelago Sea area is to rehearse international joint operations in the demanding weather conditions of the late autumn of the Finnish coast and the Baltic Sea and train Finnish Navy personnel to provide and receive international assistance.
- Our annual maritime defence exercise will provide a unique opportunity to rehearse demanding combat tasks in the harsh November weather conditions of the Baltic Sea. The involvement of the international partners is a very welcome addition for the Navy. Our joint training will increase the stability and security of the entire Baltic Sea region, says the Chief of Staff of the Navy Command, Commodore Jukka Anteroinen.

In addition to Finnish vessels and troops, the Standing NATO Maritime Group 1, SNMG1 (three ships in total from the Netherlands, Denmark and Norway), and the Standing NATO Mine Countermeasures Group 1, SNMCMG1 (four ships in total from Germany and the Netherlands) will take part in the exercise.

In addition, a U.S. Marine Corps detachment (2nd Marine Logistics Group), an Arleigh Burke-class destroyer from the U.S., mine countermeasures vessel FGS Dillingen from Germany and fregate Chevalier Paula and mine countermeasures vessel Croix Du Sud from France will also take part in the exercise.
Sweden will participate with Visby-class corvettes HMS Härnösanda and HMS Helsingborg and also Göteborg-class corvette HMS Gävle.

Exercise air operations will be flown 24/7 over Southern Finland and the Northern Baltic Sea all through the exercise. The Air Force will conduct air activities with Hornet and Hawk fighter jets. The exercise will also involve an American maritime surveillance aircraft P8 Poseidon.

International vessels in Turku
Participating vessels will berth in Turku at the beginning of the exercise. The Standing NATO Mine Countermeasures Group 1 (SNMCMG1 ), German mine countermeasures vessel Dillingen and French mine countermeasures vessel Croix Du Sud will berth at the Port of Turku 19 - 23 November. They will not be open for the public.
The exercise will show as an increased amount of military vehicle traffic in southern Finland.