Army training exercise drill Vigilant Knife in Northern Finland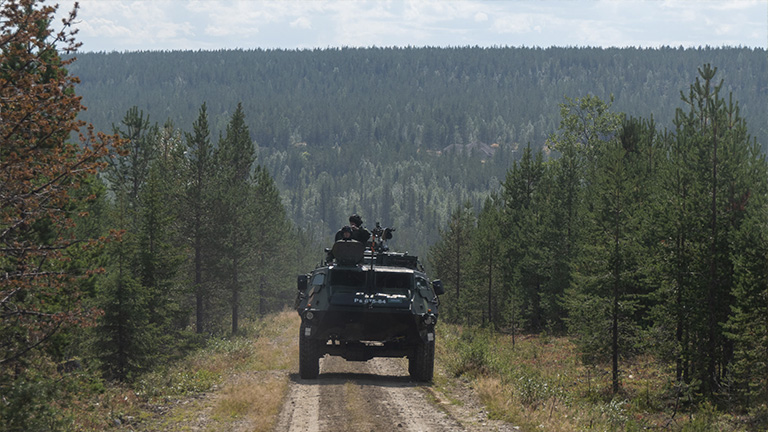 To be held in Northern Finland in the area of Rovaniemi and Rovajärvi from 29 August to 2 September 2022, the Army field training exercise Vigilant Knife will be participated by international partners from Sweden and from the UK.
The main part of the Army training audience will be formed by the Jaeger Brigade, the Kainuu Brigade and the Karelia Brigade. Participants will also be from the Army Command, the Guard Jaeger Regiment, and the Pori Brigade, as well as from the Lapland Border Guard District of the Finnish Border Guard. Altogether, the exercise will be attended by up to 200 service personnel and circa 1,300 conscripts and reservists from the Finnish Defence Forces. The exercise will be commanded by Army ACoS Readiness, Colonel Kari Kaakinen.
From Sweden, the exercise will be participated by c. 880 personnel, and from the UK c. 80 personnel in total. The Swedish training audience force will move on to Rovajärvi from Northern Sweden, and the UK training audience from Santahamina on 26-27 August.
The objective of the exercise is to enhance tactical and technical interoperability as well as to improve the abilty to receive Swedish Army forces in Northern Finland and to organize the host nation support necessary for the units.
The training exercise entity is part of the Army complementary training and exercise activity for summer 2022.