Finnish Army will train use of support fires in Rovajärvi from 13 to 24 November 2017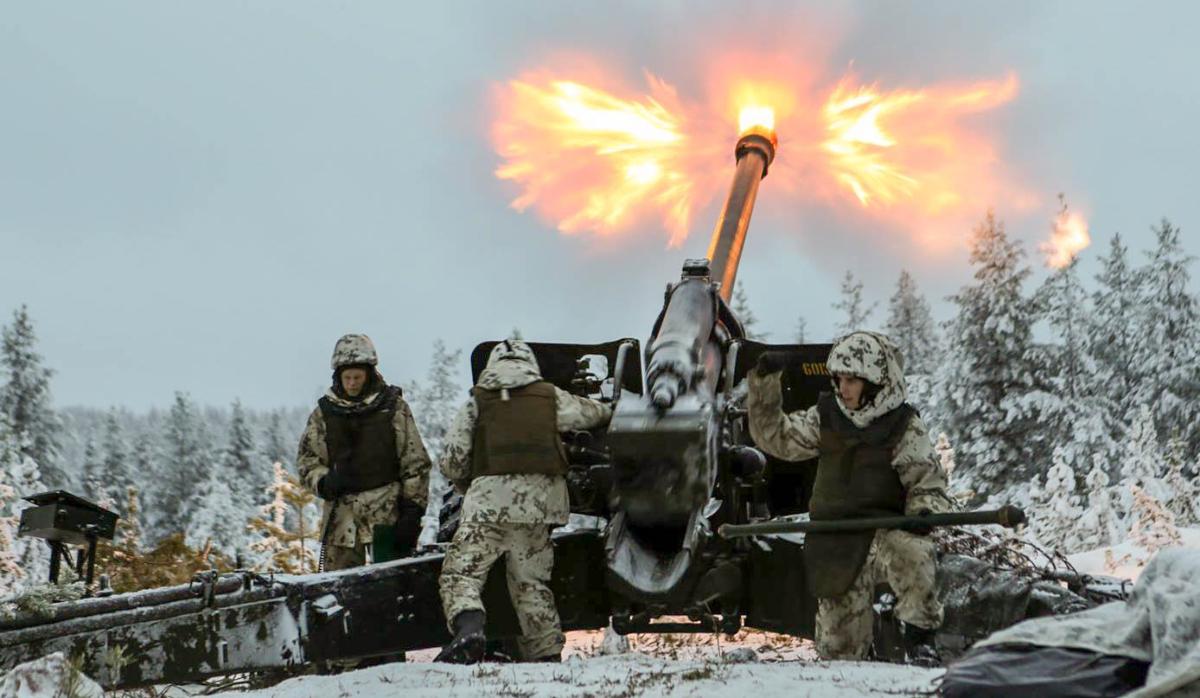 A firing exercise of the Finnish Army, Exercise POHJOINEN17, will be organised in the exercise area of Rovajärvi from 13 to 24 November 2017.
Altogether 4 400 soldiers and 1 200 vehicles will participate in the exercise from the Finnish Defence Forces and the Finnish Border Guard. The Exercise POHJOINEN17 is led by Colonel Asko Muhonen from the Army Academy.
Related to the Exercise POHJOINEN17 and as part of Nordic NORDEFCO cooperation between Finland, Sweden and Norway, an artillery cooperation exercise of the Armies of the respective countries, the NORTHER17 Exercise, will also be organised. The NORTHER17 Exercise brings nearly 200 participating soldiers from Sweden and Norway to Finland and is led by Lieutenant Colonel Petri Majuri.
During the Exercise POHJOINEN17, the exercise activities involve inspecting the training level of the participating troops, practicing concentration of troops as well as training Army troops' use of support fires. The peak of the exercise witnesses firing, with combat troops being supported by concentrated use of support fires by national and international firing units.
– The participants of this exercise include, among others, an artillery firing unit from Sweden as well as intelligence sensor units from Sweden and Norway. These units will be attached within the exercise frame as seamlessly as possible to allow for utilising their capability while training the troops of the participating countries, explains Commander of Exercise POHJOINEN17, Colonel Muhonen.

The exercise can be followed online:
Maavoimat.fi
Facebook.com/maavoimat #POHJOINEN17
Twitter.com/maavoimat @maavoimat
Instagram.com/puolustusvoimat.fi
Youtube.com/puolustusvoimat
The exercise troops' motorised marches may affect traffic:

The exercise troops' motorised marches bring about occasional congestion and may thus affect the overall traffic situation.
The motorized detachments' march advances with a speed of 80 km/h on roads 3, 4, 5, 8, 9, 13, 15, 21, 22, 63, 67, 78, 79 and 86 from 13 to 15 November 2017 and from 23 to 24 November 2017. In addition, on road 82, the speed limit will be adjusted in places from Vikajärvi to Kemijärvi.