RECCEX 17 Enhances the CBRN Capability of the Finnish Defence Forces and the Authorities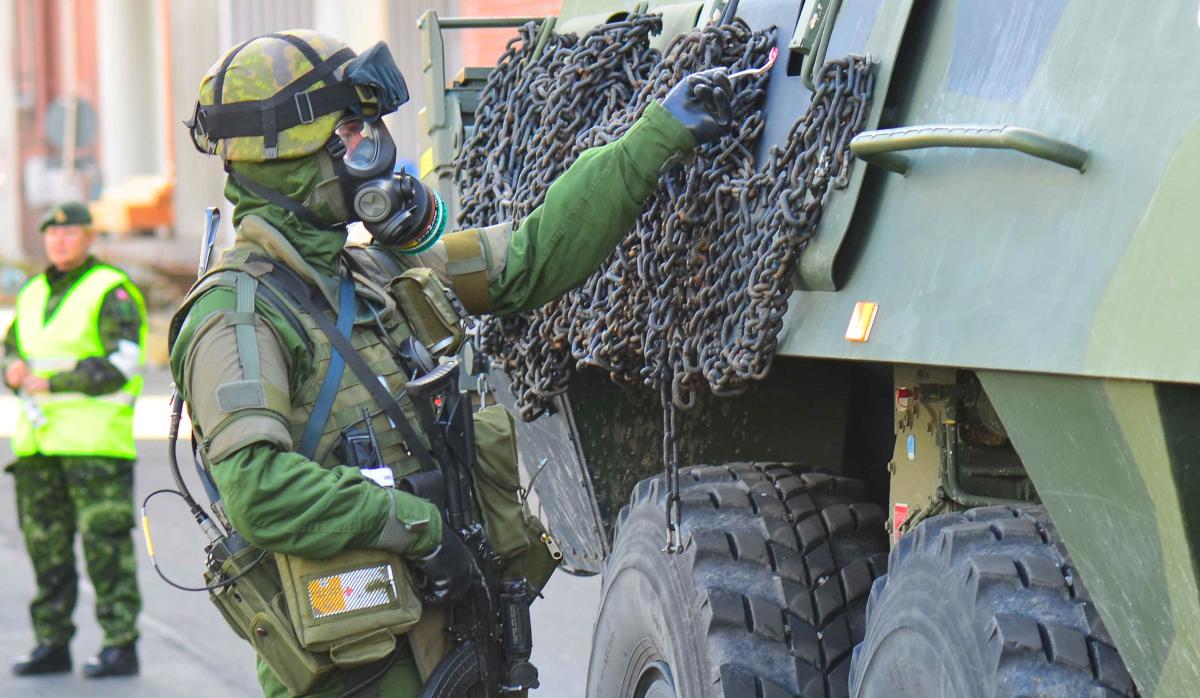 The common Nordic RECCEX 17 CBRN exercise is held 17-24 November 2017 in Pirkanmaa, Satakunta and Southwest Finland. The exercise improves the readiness of the Finnish Defence Forces and the authorities to respond to situations involving hazardous materials. The exercise will be led by Pori Brigade.
The aim of the international RECCEX 17 exercise is train together to prepare for potential CBRN threats (chemical, biological, radiological and nuclear). In this exercise the cooperation partners training together are the Finnish Defence Forces, Nordic CBRN units and various Finnish authorities. The exercise director is Lieutenant Colonel Tero Savonen.
From Finland the exercise participants include personnel from Pori Brigade's Deployable CBRN Laboratory, Karelia Brigade's Deployable EOD Unit and military police from different brigade-level units of the Army. In addition to these, participants include the Finnish Police and approximately 20 CBRN experts from Sweden, Norway and Denmark. The personnel strength of the exercise is approximately 140.
Finland has placed the Finnish Deployable CBRN Laboratory in NATO's NRF pool for 2017. The Deployable CBRN Laboratory is a unit specialising in CBRN preparedness. The strength of the unit is over 50 personnel.
The RECCEX 17 exercise is included in the annual plan of the Defence Forces. Common Nordic CBRN exercises have been organised in Finland, Sweden and Denmark every other year since 2009. Finland has participated in all of the previous RECCEX exercises and has led the exercise previously in 2014.
The international training maintains and improves the already high CBRN expertise in Finland.
The exercise can be followed online:
Maavoimat.fi
Facebook.com/maavoimat #RECCEX17
Twitter.com/maavoimat @maavoimat #RECCEX17
Instagram.com/puolustusvoimat.fi #RECCEX17