Reccex 23 training audience units on the move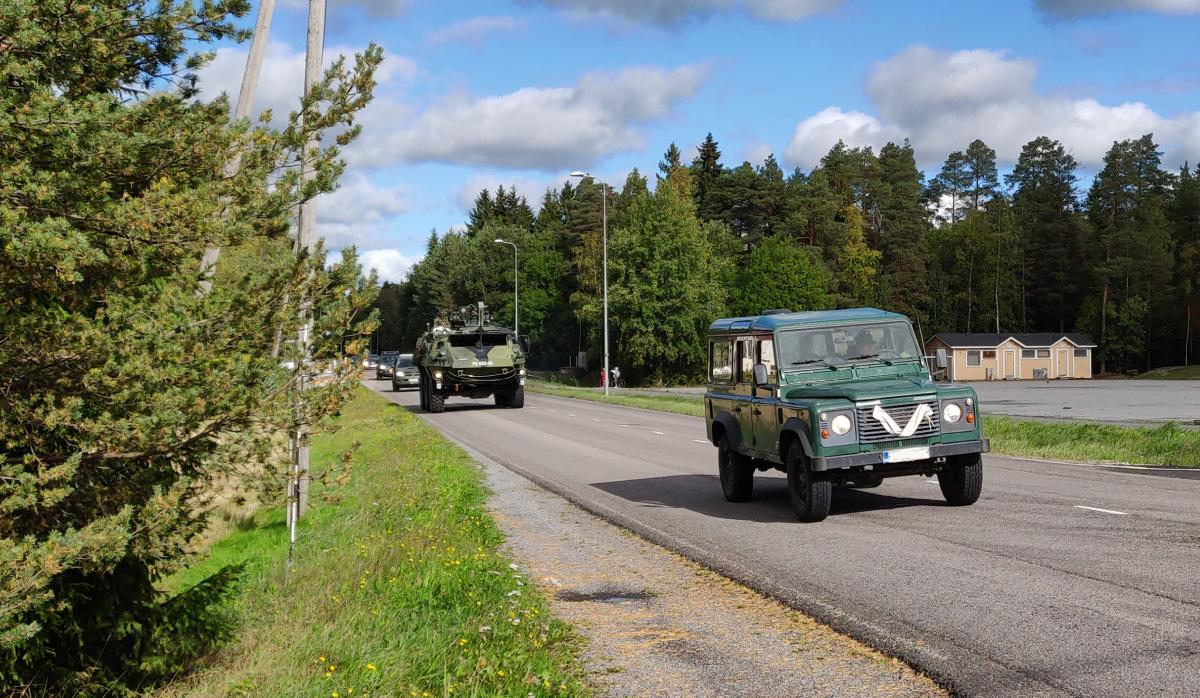 The exercise Reccex 23 will start at Huovinrinne on Monday 28 August. The motorised marches relating to the exercise may affect traffic already over the previous weekend.
International training audience equipment and personnel participating in the Pori Brigade-led Reccex 23 will be on the road to the Säkylä range and training exercise area via the ports of Vuosaari and Vaasa.
The units will be on the move mainly by all terrain and civilian vehicles but also by few armoured transport vehicles. On highways, the motorised marches may cause traffic congestion as the detachments advance at 80–100 km/h.
On Friday 25 August, a detachment of up to c. 15 vehicles will be on the move from Uusimaa northwards on route E18, Highway VT2, E63, and Road 213. On Sunday 27 August, a detachment of up to c. 25 vehicles will be on the road from Ostrobothnia southbound on route E8, Highway VT2, Main road KT43, and Road 204.
For more information on the exercise, see: Reccex 2023 - The Finnish Army.