The Army will participate in the Saber Strike 2022 exercise in Estonia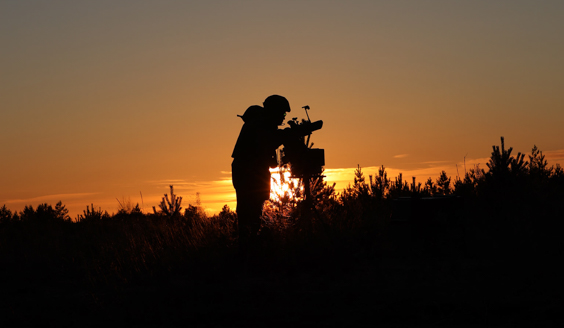 The Finnish Army will participate in the US European Command's international Saber Strike 2022 exercise in Tapa, Estonia from 11 to 17 March 2022. The theme of the training exercise, organized in Estonia, led by the Estonian Air Force is to develop ground-based air defence interoperability.
A ground-based air defence detachment consisting of conscripts and personnel from the Armoured Brigade as well as members of the personnel of the Army Academy, Army Command and the Defence Forces Logistics Command will take part in the exercise. The overall strength of the exercise troop will be around 65.
In the exercise, the Finnish troop will gain experience of ground-based air defence and command and control tasks in an international operating environment. Participating in the exercise supports national defence and increases the international interoperability of the Finnish Army's units and systems. The exercise also provides an opportunity for training for the Defence Forces' task involving providing and receiving international assistance.
Finland participates in this exercise to develop its national defence capability. Participation in the exercise is included in the Defence Forces' international training and exercise activities 2022 approved by the Ministry of Defence. Finland has been participating in this exercise since 2012 with versatile compositions in accordance with the decisions of the Finnish Government. The last time Finland participated in the exercise was in 2018.
Saber Strike 2022 be organized in the area of Central Europe and the Baltic States from 28 February to 18 March 2022.
Follow the exercise on the Army's channels:
Facebook.com/maavoimat
Twitter.com/@maavoimat
Instagram.com/maavoimat
#SaberStrike22